A Virginia grandmother was reportedly killed when a tire crashed through the windshield of a SUV she and her family were traveling in as they headed to a theme park. 
Tammy Parsons, 53, was with her fiancé, two children and two grandchildren in a Ford Explorer on Interstate 64 in York County Sunday, when a tire came off a Jeep traveling in the opposite direction and hit the driver's side of the SUV, according to WAVY-TV. 
Parsons, of Williamsburg, was pronounced dead at the scene, police said, according to the Virginian-Pilot. 
No one else was hurt in the crash.
COLUMBIA UNIVERSITY STUDENT DIES IN FREAK ACCIDENT DURING KAYAKING TRIP ON POTOMAC RIVER 
"She was 100% committed to her kids, all the way, there was nothing, nothing she wouldn't do," her fiancé Joseph Palumbo told WTVR-TV. "She is by far the best, best woman I've ever met in my life … I lost a soulmate." 
He said he had been with Parsons for more than 10 years. 
Charges could be forthcoming, WTVR reported.  
Neither alcohol nor speeding was considered a factor in the crash, according to the Virginian-Pilot.
ELDERLY MAINE WOMAN, WHO WAS SUBJECT OF A MISSING PERSONS ALERT, KILLED IN CAR CRASH INVOLVING TRACTOR-TRAILER 
Palumbo said Parsons' daughter Skyler saved the rest of the family from getting hurt in the crash.
"When that tire hit, her second-oldest daughter jumped up over her mom to help me slam that car into the guardrail, so we would stop and not crash and possibly get killed," he told WRIC-TV. "That takes pure strength in my eyes. And you know what? That comes from their mom."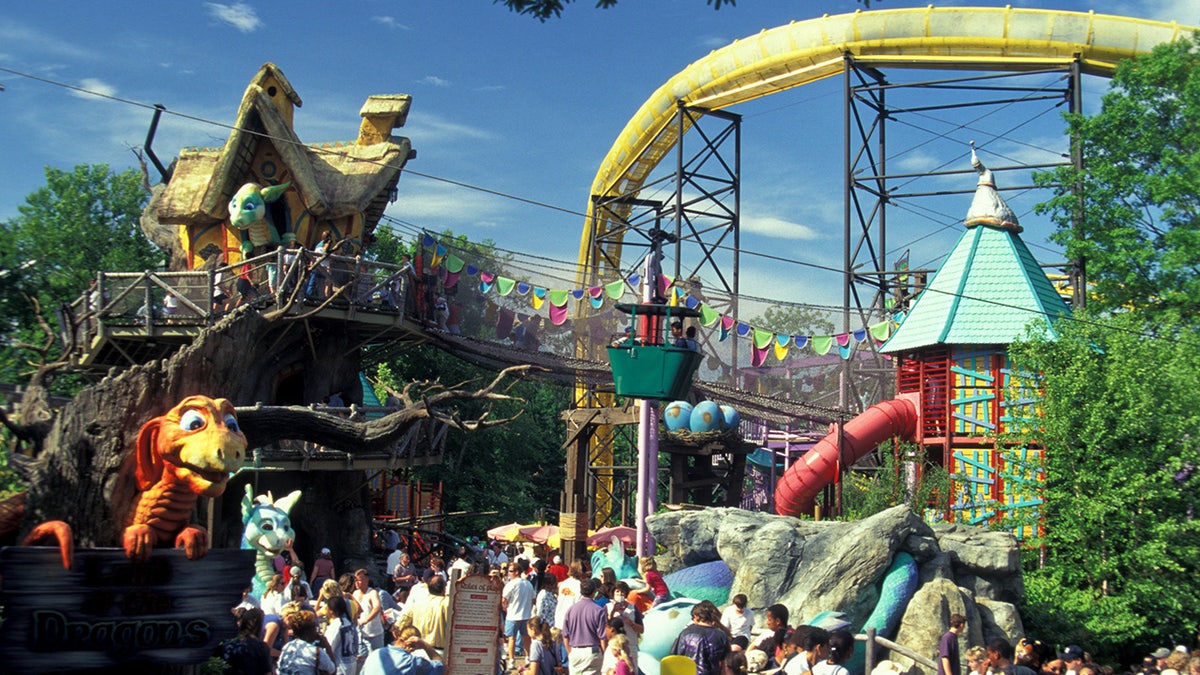 The family had reportedly been driving to Busch Gardens' Howl-O-Scream event in Williamsburg. 
Palumbo said he was surprised this week to receive a Halloween decoration he didn't know Parsons had ordered before her death. 
"I didn't know it was coming," he told WVEC-TV. "I'm not going to lie. It brought a little tear."
He added, "This is how I'm going to look at it. [She] gave her life to save everybody that was in that car. We all walked away that day because of her."
CLICK HERE TO GET THE FOX NEWS APP
Fox News Digital has reached out to the Virginia State Police.