Michael Benz, a former Trump State Department official whose work has been cited in congressional hearings and promoted by Elon Musk, has become a go-to voice for Republican criticism of government and social media censorship in the past year.
But before his stints in government and as a pundit, Benz appears to have been a pseudonymous alt-right content creator who courted and interacted with white nationalists and posted videos espousing racist conspiracy theories, according to recordings, livestreams and blog posts reviewed by NBC News.
The pseudonym, Frame Game, posted videos and participated in podcasts and livestreams during the rise of the alt-right following Donald Trump's election. Frame Game avoided showing his face in his videos or appearances, during which he pushed a variety of far-right narratives including the "Great Replacement Theory" that posits the white race is being eradicated in America for politics and profits. In others, Frame Game said he was a white identitarian, railed against the idea of diversity and made montages urging white viewers to unite under the banner of race. 
In interviews with white nationalists, Frame Game blamed Jews for "controlling the media" and for the decline of the white race. "If you were to remove the Jewish influence on the West," he said in one video, "white people would not face the threat of white genocide that they currently do." 
Frame Game stopped posting in 2018. A review of his content revealed various details that match Benz's appearance and life story. Benz, in his public posts and appearances, has not espoused the same racist views as Frame Game.  
Frame Game went to some lengths to conceal his identity but inadvertent slips during several livestreams — in which he would often visit webpages and toggle between browser tabs — betrayed his anonymity. In one video, Frame Game brought up a website that automatically pulled a Facebook profile picture into its comments section. The picture appeared to be Benz with his then wife.
Benz's voice is also similar to Frame Game's. The clip below is taken from the above video:
And this clip is taken from a video Benz posted to X.
In other videos, as Frame Game toggled windows, he displayed a web browser that showed the username "Mike." In another instance, a profile page showed him signed into a browser as "Michael." In one instance, "Mike" can be seen in the browser alongside a separate browser window that's logged into Twitter displaying Frame Game's avatar of a person in a green hoodie.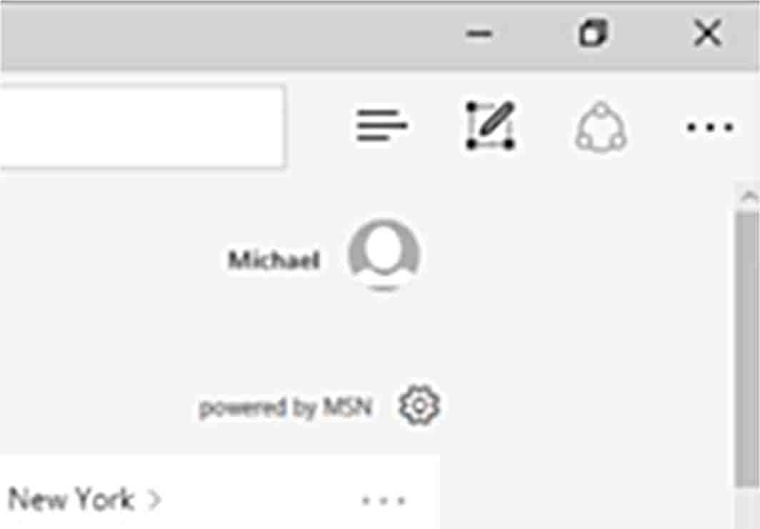 In podcasts and on social media, Frame Game divulged other biographical information that mirrors details found in Benz's public records and archived social media accounts. Frame Game often shared his background as a Jewish attorney living in New York City and told interviewers he had studied psychology at an Ivy League college, graduating magna cum laude. These details match an archived LinkedIn profile for Benz, which said he graduated magna cum laude from the University of Pennsylvania with a bachelor's degree in psychology.
An acquaintance of Benz, who asked not to be named because of fear of backlash from Benz's followers, told NBC News that Benz had once told them he published online under the name Frame Game.
Reached by phone, Benz declined to speak to a reporter saying he was "very busy." When asked if he had a comment on his previous writings as "Frame Game," Benz hung up. He did not respond to voice messages and text messages with a detailed list of questions.
Benz, 39, has positioned himself as a leading voice for many conservatives by tapping into a broader right-wing wave of disaffection with perceived social media and government censorship. He heads a group dedicated to the subject, has been featured as an expert in dozens of news stories and spearheaded efforts to bring attention and pressure upon people and organizations involved in social media moderation.
Benz and his organization were also cited in reports and witness testimony from the House Select Subcommittee on the Weaponization of the Federal Government, led by Rep. Jim Jordan, R-Ohio, as well as the Committee on Homeland Security & Governmental Affairs. Benz also amplified the "Twitter Files," documents released by Musk that revealed internal debates about content moderation and communications with outside organizations, governments, journalists and researchers. For months, in videos and threads posted to Twitter, Benz has framed those internal debates as grand conspiracies and maligned the academic researchers and institutions involved as government spies and plants. 
Beyond the censorship debate, Benz has posted videos alleging a variety of shadowy doings in line with broader far-right paranoia around many hot-button issues. One video connecting criticism of Musk to a conspiracy theory around Ukraine and global energy markets was reposted by Musk, who added: "Interesting perspective." 
There have been a handful of intellectuals and experts who have risen to some prominence on the right and were later outed for their previous extremist rhetoric.  
"The slow normalization of extremist figures who become part of the fabric of our discourse are moving our discourse further and further to the right, and their tactics are becoming embedded into our institutions," said Nora Benavidez, the senior counsel at Free Press, a digital civil rights organization. 
A review of "Frame Game" posts and appearances from 2017 to 2018 ran the gamut of alt-right causes from rants against social justice movements, the media and Disney films, to praise for Trump and odes to cryptocurrency. 
In a blog post from 2017, Frame Game described himself as "a Jew who is deeply sympathetic to the AltRight's accurate depiction of the double-edged nature of Jewish influence on Europe and America." A former self-described libertarian, Frame Game credited alt-right provocateur Milo Yiannopoulos as "putting the puzzle together" and opening his eyes. 
In the same 2017 blog, Frame Game railed against the censorship of his channel and of alt right ideas. Frame Game specifically mentioned Reddit banning the alt right community and quarantining a pro-Donald Trump community, Facebook's fact-checking efforts, and Twitter's Trust and Safety Counsel and its consultation with "the Jewish censorship squad Anti-Defamation League." 
The Anti-Defamation League has been a frequent target of Benz's ire in recent livestreams. 
"The fight for white identity would mean a battle for the soul of the internet itself," Frame Game wrote in 2017. Frame Game sometimes referred to himself as "alt-lite," a play on alt-right, a community that was resistant even to Jewish people who sympathized with them.
Frame Game was promoted by alt-right leaders including Richard Spencer, who led torch-carrying white nationalists in Charlottesville, Virginia, in 2017, and has appeared often on podcasts of white supremacists including Patrick Casey of the group then known as Identity Evropa, which helped plan the deadly Unite the Right Rally in Charlottesville. On Canadian white-supremacist Jean-François Gariépy's podcast, Frame Game discussed his views that whites are being systematically replaced by nonwhites — which he claimed Jews were responsible for. 
"If I, a Jew, a member of the Tribe, Hebrew Schooled, can read Mein Kampf & think 'holy shit, Hitler actually had some decent points.' Then NO ONE is safe from hating you once they find out who is behind the White genocide happening all over the world," he wrote in another post.
In interviews with white nationalists, Frame Game said that he doesn't share the same end goals, such as a white ethnostate. 
"I want white identity politics to grow like wildfire," he said in an interview with a white nationalist publication in 2018, adding that his goals weren't a white ethnostate, but a stop to "ethnic identity politics in America" and to reverse "white demographic suicide."
"Look, we're in different movements, but there's overlap" Frame Game told the interviewer, an avowed white nationalist. "I just want white positivity to be normal instead of white toxicity. If you want something more than that, cool."
Frame Game's online persona began to run into some of the same issues that Benz would later rail against: social media moderation. The rise of the alt-right online and the proliferation of hate speech triggered calls from civil society organizations and politicians for companies to take action. Many did, instituting new policies and punishments that began to limit the kind of content that Frame Game propagated. 
By 2018, Frame Game had received multiple warnings and strikes on his YouTube videos. He posted that titles like "How White People Turned Alt-Right" were being censored. Sometime in the fall of 2018, Frame Game made his videos private and seemingly stepped away from the channel altogether. Many of his videos have been archived or republished on alternative platforms. Frame Game also disappeared from Twitter. 
YouTube did not respond to a request for comment.
By winter 2018, Benz had taken a job as an assistant secretary for public affairs at the Department of Housing and Urban Development, writing speeches for then-Secretary Ben Carson. He left in 2020 and went to the Department of State, where he held the position of deputy assistant secretary for international communications and information technology for less than a year. 
Benz parlayed his credentials — a background in law and a short stint in government — into a self-styled position of cyber-expert and offered his positions to a new group of lawmakers, activists and journalists fighting against what they have deemed the "censorship industrial complex."
In April 2022, Benz registered the Foundation for Freedom Online, a group of unknown size that describes itself as offering "nonpartisan insights and assistance to all peoples taking a stand for freedom of speech, freedom of expression, and the free exchange of ideas online." Thus far, the foundation seems a vehicle for blog posts from Benz that  have been promoted by Republican lawmakers in at least two official reports on alleged mass censorship. 
Benz also connected through Twitter spaces with Matt Taibbi and Michael Shellenberger, two of the people whom Elon Musk had tapped to report out the so-called Twitter Files. In March, Shellenberger appeared on the Joe Rogan Experience podcast and explained the importance of Benz to the Twitter Files reporting, misstating his credentials as the "head of cyber at the State Department, a senior guy named Mike Benz." 
"It was hard to understand," Shellenberger said of Benz's research, which draws far-reaching links between disinformation researchers, Twitter employees and state intelligence agencies, suggesting a widespread conspiracy. "You have to really go through it in a packet. I used a bunch of it in my testimony. I talked to him. I interviewed him a lot."
Benz appeared in the audience behind Shellenberger and Taibbi at a March hearing before the House Judiciary Select Subcommittee on the Weaponization of the Federal Government, nodding along as Shellenberger testified.
He was quoted in reports that questioned the very existence of disinformation and disparaged researchers, texts that were later used as evidence in House and Senate committee hearings, including Jordan's weaponization subcommittee. 
When reached for comment about Benz and his connections to Frame Game, Shellenberger said in an email: "Mike Benz has done some of the best research of anyone exposing the Censorship Industrial Complex, and I was glad to draw from it for our own reporting about the ways in which the US government and its proxies coerce and inspire censorship by social media companies of disfavored views and voices. I have no knowledge of Benz's other views and am skeptical they would change my view of his research into the Censorship Industrial Complex."
Taibbi did not respond to a request for comment.
Benz has gotten the attention of Musk, too. The billionaire owner of the X platform has publicly replied to some of Benz's posts on the platform. Benz at one point tweeted about how the leader of X's team meant to deal with disinformation and election integrity, claiming they were trying to "rig election discourse on X."
That person and others on the team were later fired, with Musk posting that the team was "undermining election integrity."
Benz has amassed 99,000 followers on X and has been featured in scores of interviews with Fox News, OANN, Real America's Voice and The Epoch Times. 
A few in his former audience said they recognize Benz. 
"Dude, loved your old YouTube channel back in the before times, any chance of donning the green hoodie again?" one user posted to X in September in response to a post from Benz. 
In 2017, Frame Game tweeted his concern over what information might be unearthed about him in 10 years. 
"This is my story," he wrote.