Cross-border data flow will play a vital role in shaping the international artificial intelligence landscape, but fear of balkanized technology shouldn't blind Western countries to China's long-standing ambitions and approach, experts argued.
"No one wants a balkanized world, and China doesn't, either," Nate Picarsic, senior fellows focusing on China policy at the Foundation for Defense of Democracies (FDD), told Fox News Digital. "But we shouldn't be leaving them in the driver's seat and defining the terms of all of these new realms just in defense of the global system." 
"We have to be clear eyed about what they're trying to do, defend our interests, have teeth and guardrails to make sure that they're playing by the rules… otherwise, we end up in an AI and data environment that is defined by Chinese norms and standards, because that's what their ambition is," he added. 
China and the European Union last month started talks about cross-border data flow — a critical component of ensuring AI doesn't create a further stratified and Balkanized global landscape. 
CELEBRITIES FIGHT BACK AGAINST 'DISTURBING' AI TECHNOLOGY MAKING A SPLASH IN HOLLYWOOD
The focus on cross-border data flow has remained important for a number of years: Brookings published a paper in 2018 from its director and co-founder of the Technology Research Project Peter Lovelock and Senior Fellow Joshua P. Meltzer arguing for the importance of data sharing with Asian nations.
"The Asia Pacific continues to be one of the fastest-growing regions in the world, both economically, and in terms of connectivity," the duo wrote. "By 2017, Asia had the largest number of internet users in the world, with 1.9 billion people online."
The paper stressed the importance of digitized economies and the effect it would have on international trade. 
In the years since that paper's publication, the digital transformation has only accelerated, hitting a full-speed tilt thanks to widespread access to generative AI models and large language models that caught the public by surprise and ignited the imagination. 
WHAT IS ARTIFICIAL INTELLIGENCE (AI)?
Many leaders, however, saw the potential for a quickly fracturing international landscape based on access to and quality of the AI models available. AI varies in potential and capabilities depending on the data available to train it — a problem that can arise from the fact that most nations lack trust in sharing basic data when even something as simple as shipping lanes can be politicized. 
"I think the bigger issue right now is getting people to the table and recognizing that there is a need to develop these relationships and understanding the globalization of… overall sharing of data and trying to make that connection," James Hess, professor at the School of Security and Global Studies at American Public University System, told Fox News Digital.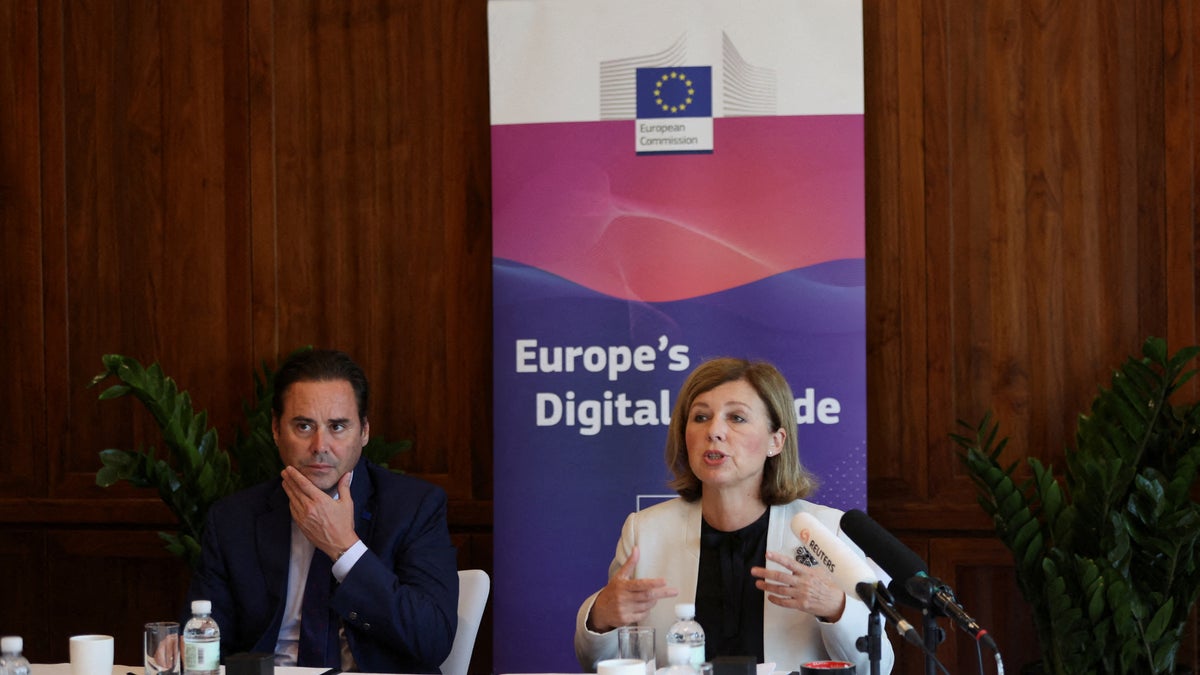 One of the highest-profile data-sharing agreements is the Five Eyes Alliance, which comprises the U.S., the U.K., Australia, Canada and New Zealand. The five nations share intelligence mainly, but it includes significant data as well. 
Sharing data with allies alone will not be enough, as doing so could result in a stronger East-West delineation than already exists thanks to China's drive to protect and divide its data. Beijing has for years banned Western social media and promoted its own equivalents; instead of Facebook, Chinese residents use WeChat. 
META MAY BE USING YOUR FACEBOOK, INSTAGRAM POSTS TO TRAIN ITS NEW TECH
China has banned Youtube, WhatsApp, Gmail, Instagram, Wikipedia and Spotify, just to name a few examples that show the effect of the country's internet censorship policy. Even news outlets including the BBC, The New York Times and The Wall Street Journal have made the list. 
The significant mistrust between China and other countries regarding data and censorship sets cross-border data flow discussions at a disadvantage.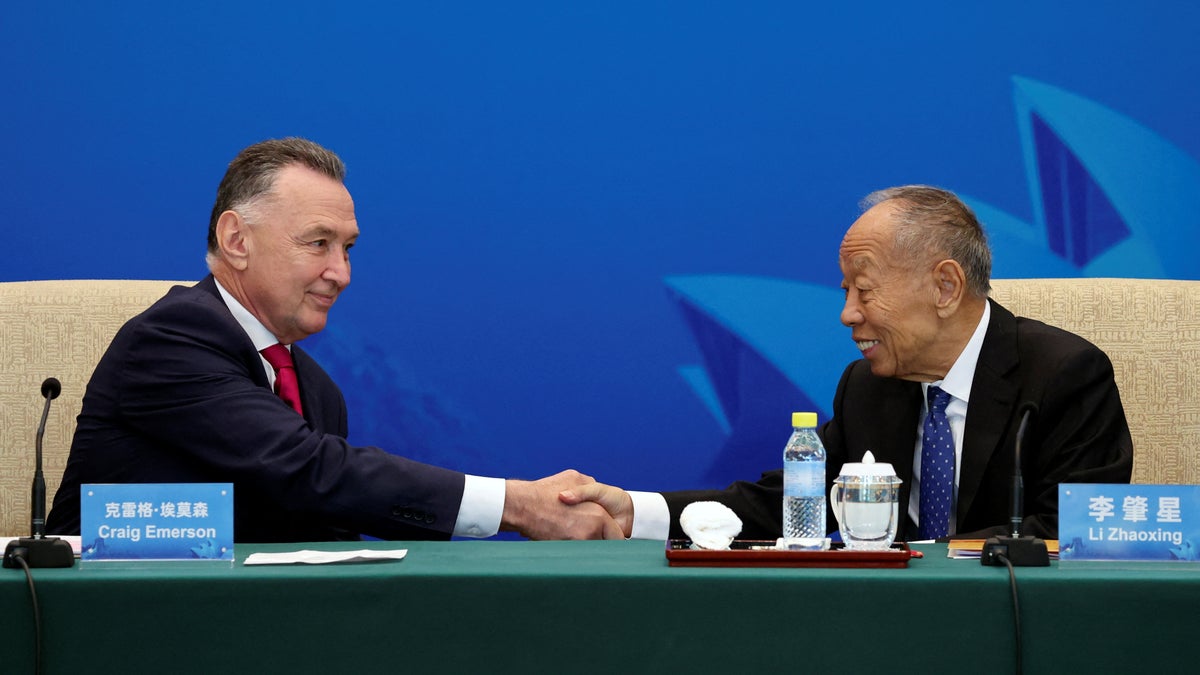 "The bigger issue comes if there is a feeling of lack of transparency or lack of complete honesty when sharing that information," Hess said. "That's one of the things that concerns me when we talk about sharing with other nations, especially when you talk about China or if you add Russia to it.
"There's not exactly a history of complete transparency and really that if you're going to develop trust in it, that could become problematic… one of the biggest issues we see decision makers struggling with when it comes to AI is developing trust in a system that has tremendous potential."
US SPY AGENCY UNVEILS NEW HIGH-TECH NATIONAL SECURITY CENTER
Picarsic and his colleague at the FDD, Emily de La Bruyere, stressed that as encouraging as talks like this can be, they cannot ignore the history and the way China has used information to exert control. 
"China's built out a whole regulatory system to ensure that what it defines is strategic and important from a commercial, security and political perspective," de La Bruyere said. "Data is localized in China to ensure that the Chinese government has access to that data in China as well as to data collected and used by companies internationally."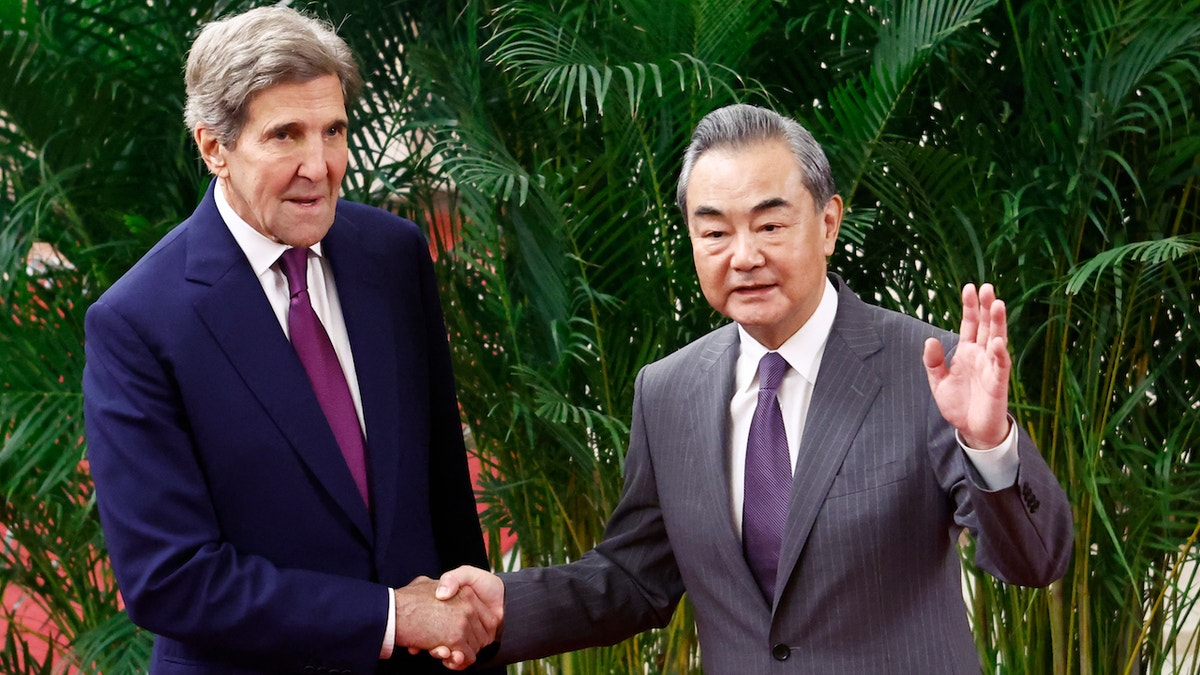 Bruyere called data "the defining factor" in China's approach to production in "a new technological environment," which contrasts with the European Union's approach, which has "long prioritized data privacy" and creating "a fair and clear playing field when it comes to data." 
Picarsic highlighted the "pitfall" for Europe's approach, which he argued would focus on ensuring market access to China at the "sacrifice" of security. 
"The Chinese are adept at leveraging the inducement of the Chinese market to win out in bilateral multilateral negotiation — across the board — and I think it's possible that EU actors may come to these conversations with market access on mind," he argued. 
CLICK HERE TO GET THE FOX NEWS APP
"I think the immediate reactions… have seemingly been somewhat positive in terms of there being skeptical perspectives about China's approach," he added. 
"[China's] ambition isn't to play by the rules and play it on a level playing field," Picarsic continued. "Theirs is to have asymmetric control so that we can engage with them and have a rule based agreement. That's the optimal, but we shouldn't sacrifice our norms and expectations about market behavior just to have an agreement." 
Reuters contribute to this report.