New York Democrat Rep. Jamaal Bowman, a member of the group of House progressives known as "The Squad," took to social media Saturday to call for an end to the Gaza blockade and condemn the Iranian-backed Hamas terrorist attack on Israel.
"I strongly condemn the horrific attacks by Hamas and am saddened by the loss of precious lives, especially on the holy day of Simchat Torah," Bowman said in a statement, which was shared to social media.
"We need a way to end this deadly violence that is killing and traumatizing generations of Israelis and Palestinians alike — including the blockade of Gaza," he added. "I have been to the Gaza border and know that Israelis and Palestinians are constantly living in fear. We must work harder to ensure peace in the region."
As new developments are made, Bowman, who made headlines recently after he pulled a fire alarm in Congress amid a vote to keep government open, said he and his team will be monitoring the situation closely, "especially since several of our Westchester service members are in the area of attacks."
AT LEAST 100 DEAD AS HAMAS LAUNCHES UNPRECEDENTED ATTACK ON ISRAEL, NETANYAHU SAYS NATION IS 'AT WAR'
Bowman has been criticized for his position toward Israel, and was one of nine progressives who voted against a resolution affirming Israel was not a racist or apartheid state earlier this year.
In recent weeks there have been protests in Gaza backed by Hamas against economic blockade of the region, which leaders described as aggressive.
"If there's to be an explosion, let it be against the party that created these conditions, which is the (Israeli) occupation," senior Hamas official Bassem Naim said earlier this wee, Reuters reported.
Iranian-backed Hamas terrorists invaded areas of southern Israel as rocket barrages launched from the Gaza Strip struck the area on Saturday, killing over 200 Israelis. 
A senior Hamas military commander, Mohammad Deif, announced the start of the operation in which he called on Palestinians everywhere to attack the Israelis, saying in a broadcast on Hamas media that the group launched 5,000 rockets. He called the attack "the day of the greatest battle to end the last occupation on earth."
Local Israeli media reported that at least 100 people have been killed in the wide-ranging assault, while Gaza health officials say that 198 Palestinians have died in Israeli air strikes made in response to the Hamas attack. Hospitals are treating at least 985 wounded people, including 77 who were in critical condition, the Associated Press reported based on public statements and calls to hospitals.
The IDF announced it would mobilize its forces in response to the attacks, confirming that Hamas has taken hostages and held prisoners of war in Gaza. Israeli military forces have moved troops to the Gaza border, where gunfire has already started as the forces move towards each other, Fox News correspondent Trey Yingst reported from Israel.
ABSENCE OF HOUSE SPEAKER COULD HAVE SERIOUS IMPACT ON US HANDLING OF TERROR ATTACKS IN ISRAEL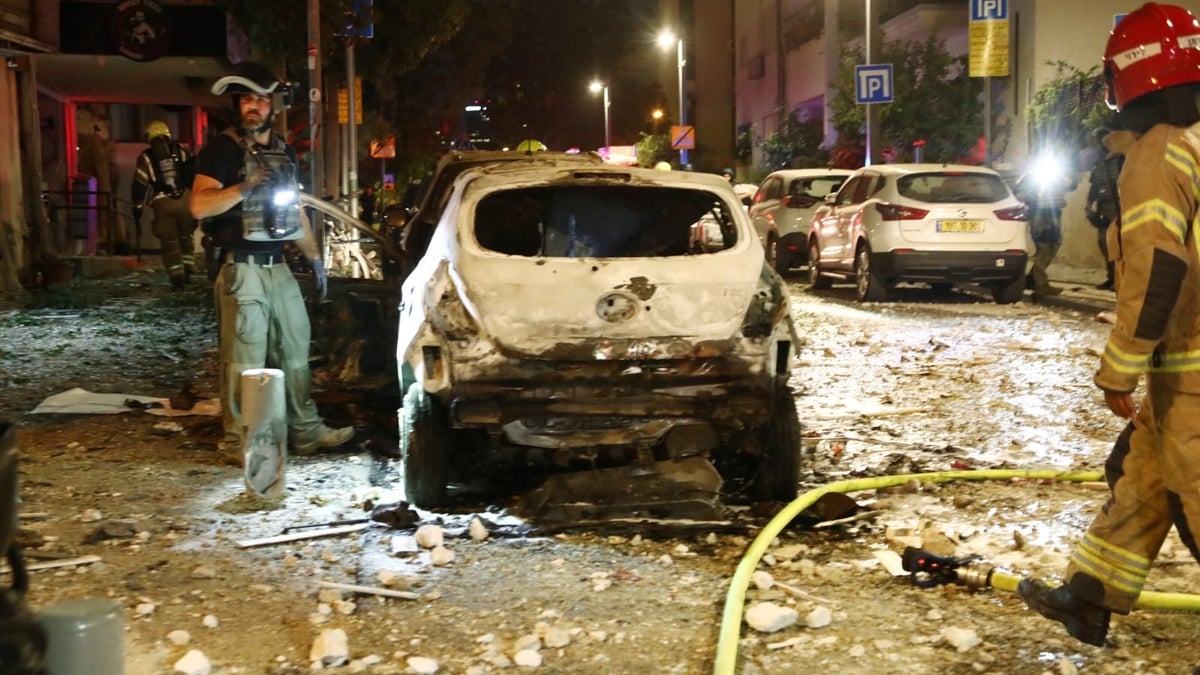 In a video message early Saturday morning, Israel Prime Minister Benjamin Netanyahu said, "Citizens of Israel, we are at war — not in an operation, not in rounds — at war."
Ambulance crews responded to areas around the Gaza Strip, and sirens sounded across Israel. Soroka Medical Center in Beer Sheva, the largest town in southern Israel, is treating 140 wounded, including 20 in serious and critical condition. Some of these wounded people are civilians. Another hospital in Ashkelon is treating 94 victims wounded in various conditions.
According to Israeli media, gunmen opened fire on passersby in the southern Israeli town of Sderot, and footage of the fighting appeared to show attacks in city streets: "A number of terrorists have infiltrated into Israeli territory from the Gaza Strip," the Israeli military said in a statement.
Residents in the area surrounding the Gaza Strip are urged to remain in their homes.
The Gaza Strip is a 140-square-mile piece of land occupied by Palestinians bordering the Mediterranean Sea between Egypt and Israel. The area has been a focal point of the Israeli-Palestinian conflict and has been on the global radar for decades.
CLICK HERE TO GET THE FOX NEWS APP
The land was occupied by Egypt until Israel took it over during 1967's Six-Day War. The first intifada, or uprising, was sparked on December 9, 1987, in Gaza when an Israeli truck ran into and killed four Palestinians.
Fox News' Landon Mion, Chris Pandolfo, and Peter Aitken contributed to this report.