Six children were hospitalized in Florida after they ate candy containing cannabis at the Lauderhill Boys & Girls Club on Wednesday.
Police officers were dispatched to the location in Broward County three times that afternoon, according to a local report from NBC 6 South Florida.
A total of eight children ranging from 6 to 8 years of age consumed the gummies. Six of the children were transported to Broward Health and Florida Medical Center, according to Lauderhill Fire Rescue officials.
CALLS TO POISON CENTERS FOR ADHD MEDICATION ERRORS HAVE RISEN 300% SINCE 2000, STUDY FINDS
All of the children now have been released and are "returning to their normal activities," said the Boys & Girls Clubs of Broward County in an official statement provided to Fox News Digital.
It is believed that one of the children brought a package of cannabis-infused gummy candies into the club after school and shared the candies with the other members, the statement said. 
"The safety and protection of the young people we serve is always our absolute highest priority, and we take any situation that might impact their well-being very seriously," the club added.
A spokesperson for the club told Fox News Digital on Friday that the source of the gummies is still under investigation.
Dangers of cannabis for kids
Edible products are often packaged in ways that are very similar to name-brand candy and snack products that are familiar to children, according to Kelly Johnson-Arbor, M.D., a medical toxicologist and co-medical director at the National Capital Poison Center in Washington, D.C.
"Children are often not able to differentiate between these snack products and their cannabis lookalike varieties — and this can result in unintentional consumption," she told Fox News Digital.
These products can also contain large amounts of cannabis, with doses intended for adults.
MELATONIN GUMMIES FOUND TO CONTAIN POTENTIALLY DANGEROUS LEVELS OF THE HORMONE: STUDY
Stacia Woodcock, PharmD, pharmacy editor at GoodRx in New York City, said it's possible for cannabis edibles to be dangerous for children, but it depends on exactly what cannabinoids the edibles contain and how much the children consume. 
"In most cases, if a child consumes a cannabis edible by mistake, they'll just feel extra sleepy or loopy until it wears off," she said. 
 "It is very important to keep all cannabis edible products far away and out of reach of children."
"Agitation, red eyes and a fast heart rate are also possible," she added. 
"More severe side effects, like seizures or breathing issues, are rare but still possible — especially with large amounts of THC."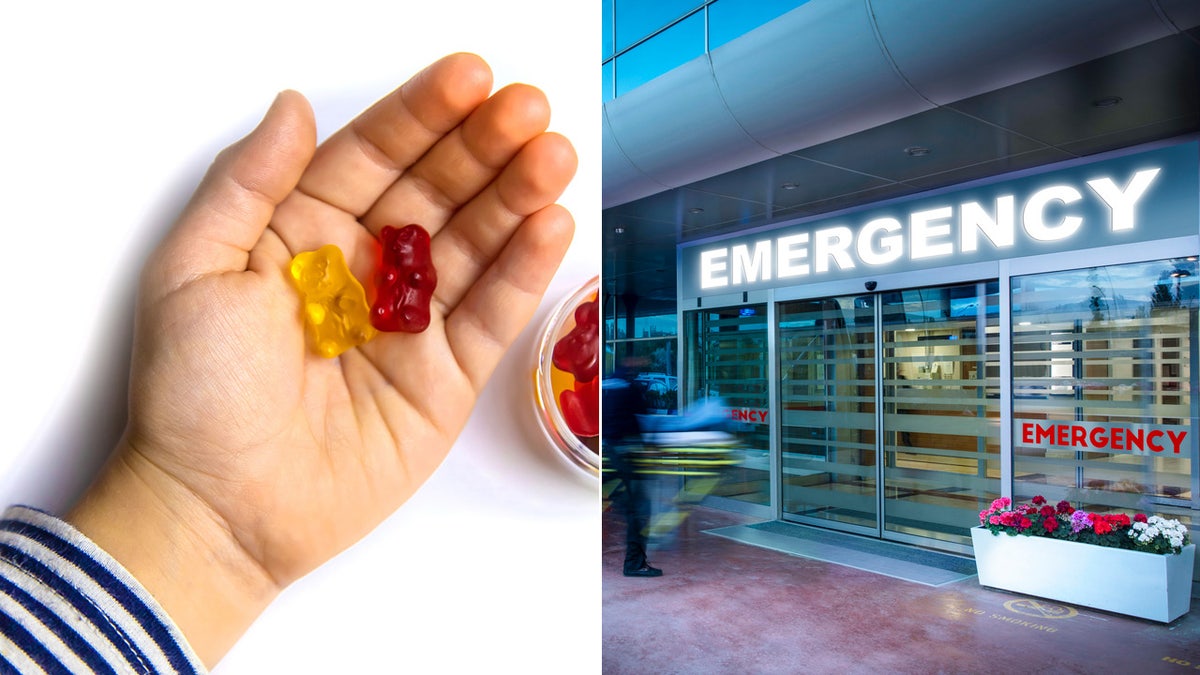 The risk of a life-threatening issue is higher with illicit or unregulated cannabis edibles, said Woodcock, as these are more likely to contain heavy metals, pesticides or other substances — such as fentanyl — that could be dangerous for children to consume.
Children are more likely than adults to experience severe signs of symptoms, Johnson noted, which is why it's important to seek medical attention. 
'FOURTH WAVE' OF FENTANYL OVERDOSE DEATHS HAS GRIPPED THE NATION, EXPERTS SAY: 'THE NORM, NOT THE EXCEPTION'
"The degree of monitoring and treatment needed after cannabis ingestion in children depends on multiple factors, including the dose consumed, the child's age and any underlying medical issues," she went on.
"In some cases, specialized treatments, including intravenous medications and respiratory support, may be required," said Johnson.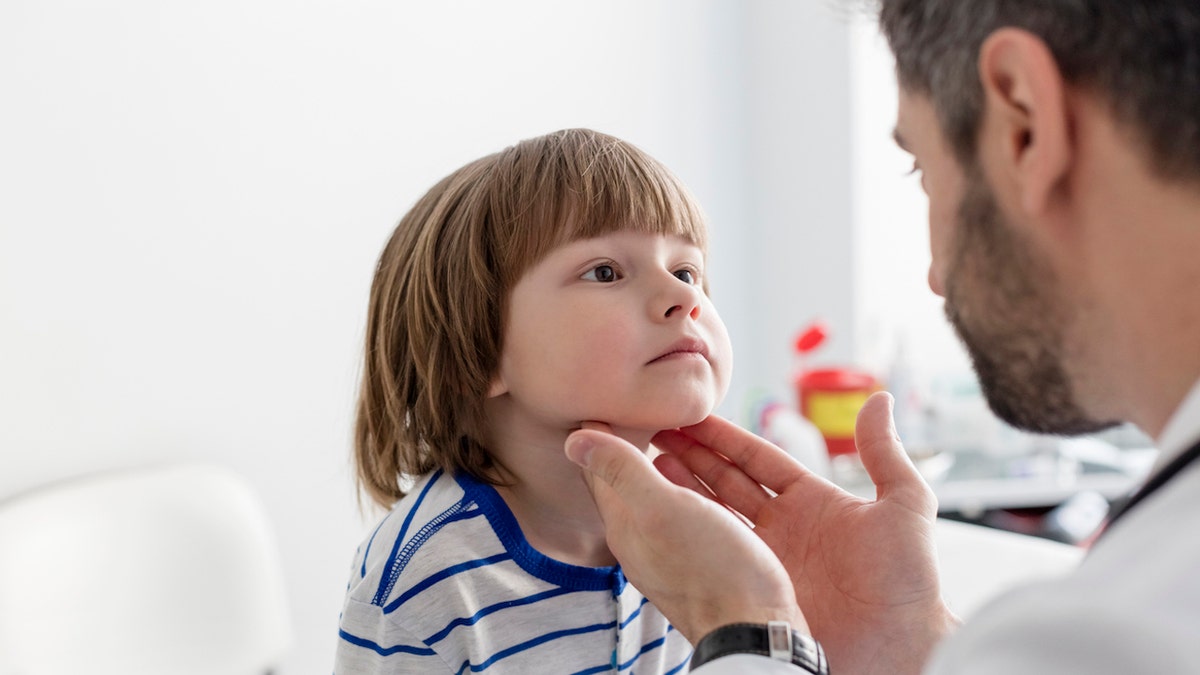 The signs and symptoms of cannabis poisoning in children may last for several hours, Johnson said — and in some cases, children may require hospitalization for several days.
Although cannabis possession is legal in some states, it remains illegal on a federal level, Johnson said.
"This means that for cannabis edibles, there are no federal regulations for childproofing or use of packaging that is not attractive to children," she said. 
"Because of this, it is very important to keep all cannabis edible products far away and out of reach of children."
What to do if a child consumes cannabis
In the event of an accidental consumption, the first step is to gather the facts, said Woodcock.
"The packaging of the edible will tell you what kind of edible they ate and the THC level or other cannabinoid content, such as CBD or CBN," she said.
LOOK WHO'S EXPERIMENTING WITH MARIJUANA TODAY MORE THAN ANY OTHER AGE GROUP
Regardless of whether the child has symptoms, Woodcock said it's important to reach out to a medical professional. 
"Call 911 if they're having severe symptoms, like trouble breathing or changes in behavior," she said. 
"It's important to keep in mind that the effects of cannabis edibles can take an hour or two to appear," she noted. "So just because your child seems fine at first doesn't mean they'll stay that way."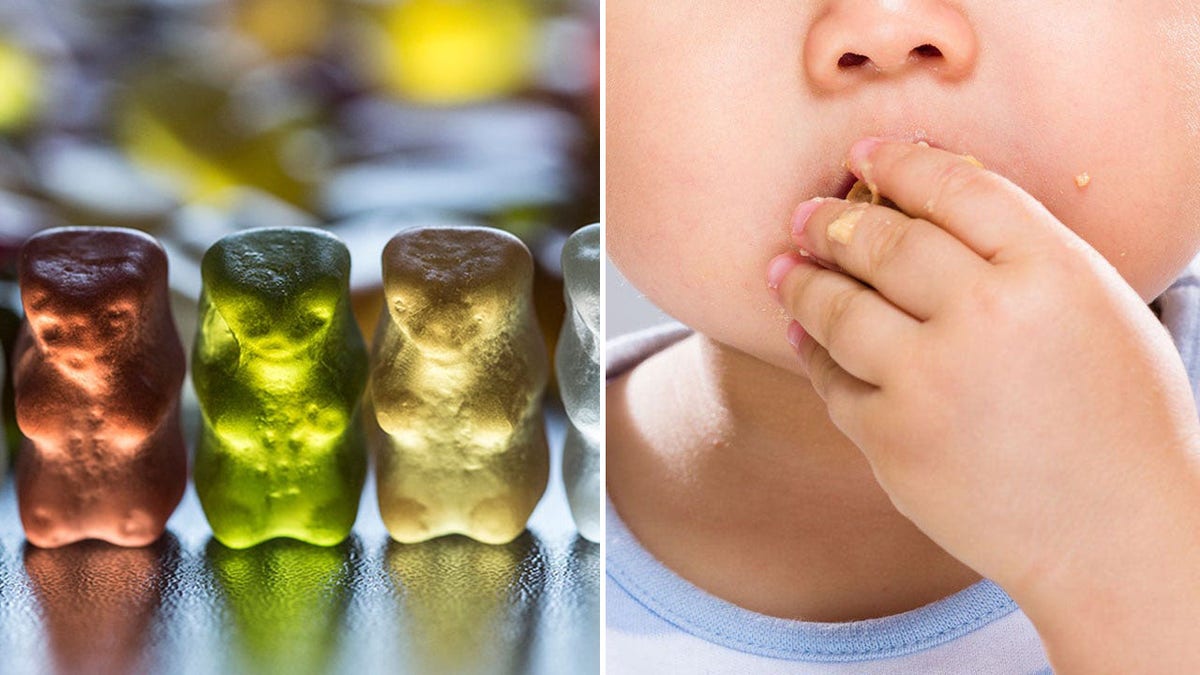 If you don't notice any changes, you should still contact Poison Control, either online at www.poison.org or by phone at 1-800-222-1222, to receive "free, personalized, and evidence-based medical guidance for monitoring and treatment," said Johnson.
How to reduce the risk
If you keep cannabis in your home, Woodcock said to treat it like a prescription medication and keep it in a secure location that's out of reach of children — ideally a lockbox.
CLICK HERE TO SIGN UP FOR OUR HEALTH NEWSLETTER
"Make sure everyone in your home knows the difference between a cannabis edible and a regular food item," she said. 
"Keep cannabis products in their original packaging, and make sure it's clearly marked to avoid any confusion."
CLICK HERE TO GET THE FOX NEWS APP
"Since there's not much information on the long-term effects of a cannabis overdose in children, prevention is truly key to protecting your child's safety," Woodcock also said.
For more Health articles, visit www.foxnews.com/health.