Almost 1,000 songbirds died in a single night after smashing into the windows of a glass-fronted exhibition center in Chicago.
"It was just like a carpet of dead birds at the windows there," said David Willard, a retired bird division collections manager at the Chicago Field Museum.
Willard has been checking the grounds of the McCormick Place Lakeside Center for 40 years, but Thursday's check was "a shocking outlier."
"A normal night would be zero to 15 (dead) birds. It was just kind of a shocking outlier to what we've experienced," Willard said. "In 40 years of keeping track of what's happening at McCormick, we've never seen anything remotely on that scale."
THOUSANDS OF MIGRATORY BIRDS DROPPED DEAD IN NM, POSSIBLY DUE TO CLIMATE CHANGE
Experts say a perfect storm of rain, migration conditions and window-lined walls were to blame for the mass feathered fatalities.
"You had all these birds that were just raring to go, but they've been held up with this weird September and October with temperatures way above normal," said Stan Temple, a retired University of Wisconsin-Madison wildlife ecology professor and avian expert. "You had this huge pack of birds takeoff."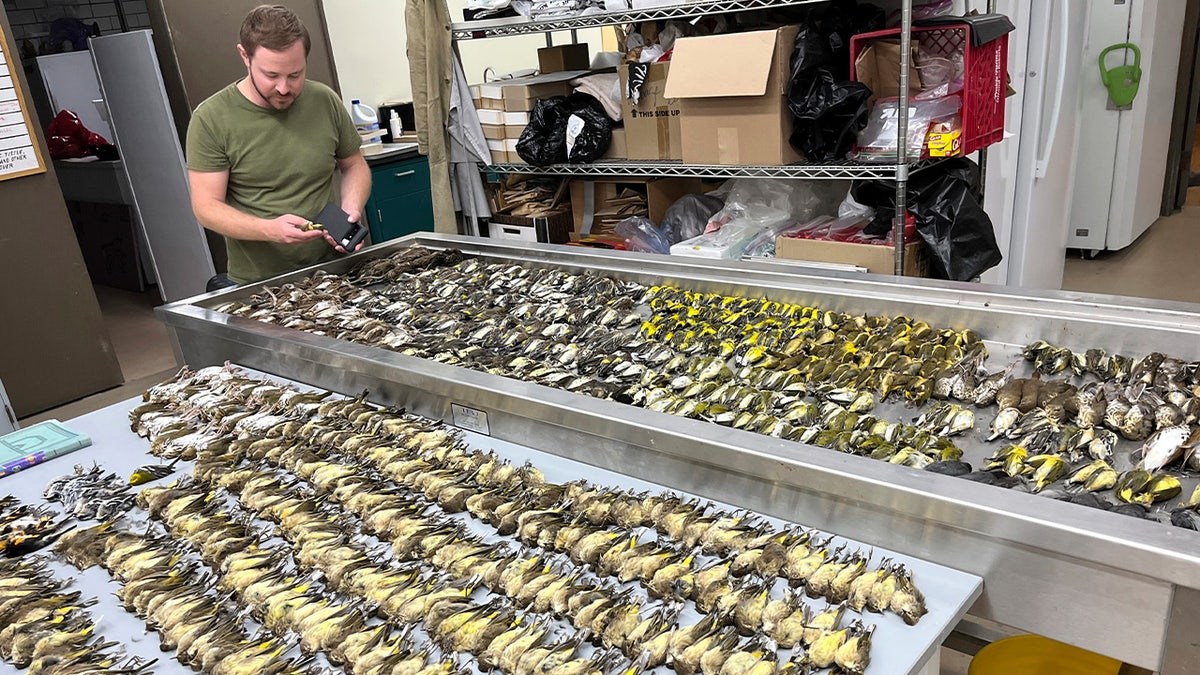 Experts say that hundreds of millions of birds die in window strikes in the United States each year. In 2014, research suggested anywhere between 365 million and 988 million birds die in window strikes every year across the US.
HAWAII SEABIRDS, OTHER SPECIES RELOCATED BY ONCE-HESITANT CLIMATE ACTIVISTS
Unfortunately, birds don't see the clear or reflective glass and dive headfirst into it, killing themselves in the process.
Temple said that small birds wait until darkness to migrate in an effort to mitigate air turbulence and run-ins with predators, adding to the risk factor of running into buildings in cities across America.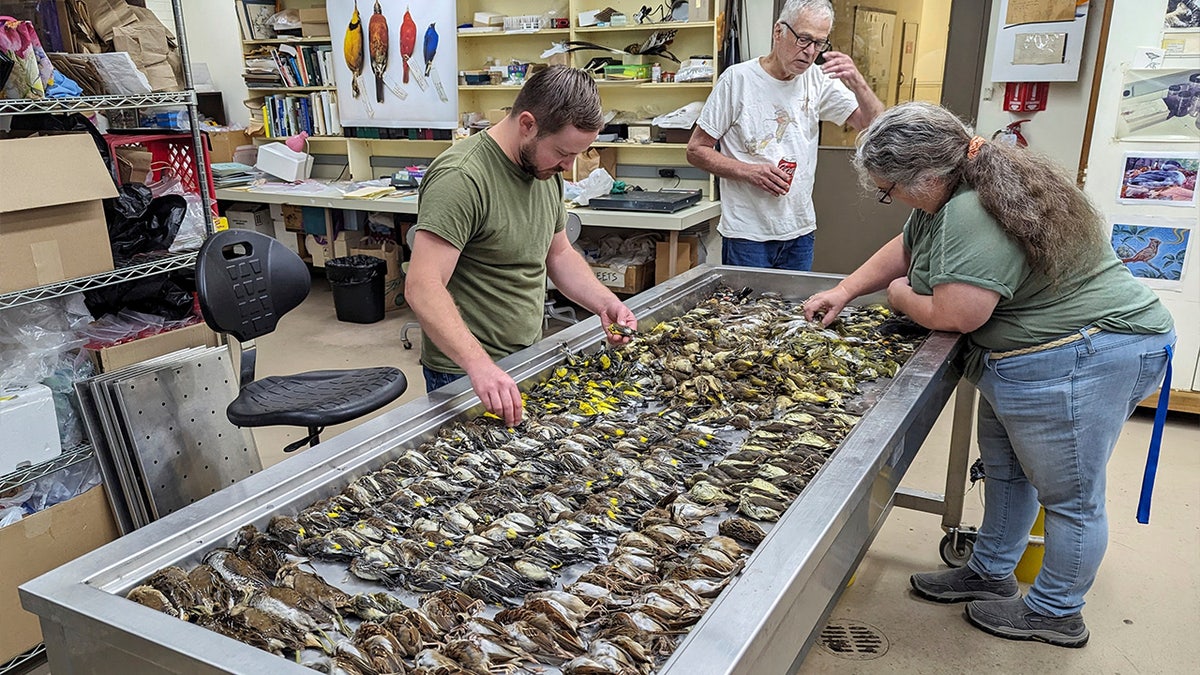 Matt Igleski, executive director of the Chicago Audubon Society, said such incidents are "really common".
CLICK HERE TO GET THE FOX NEWS APP
He explained: "We see this in pretty much every major city during spring and fall migration. This was a very catastrophic single event, but when you add it all, it's always like that."