A high school in Anne Arundel County, Maryland, was placed on lockdown Friday afternoon when a handgun was discovered in a backpack belonging to a substitute teacher.
Glen Burnie High School principal Kevin Carr said in a letter to families that the substitute left the backpack in a classroom as students were dismissed from third period, according to Fox 5 DC.
A staff member in a classroom found the bag and looked inside to determine who it belonged to shortly after 2 p.m., Carr wrote. The staff member noticed a handgun in the bag and the school was immediately placed on lockdown, in which students were held in classrooms and nobody was allowed into the hallways.
MARYLAND SMASH-AND-GRAB SUSPECTS CAUGHT ON CAMERA RAIDING CELLPHONE STOREFRONT
The firearm was handed over to police, and it was determined that it belonged to the substitute, who was by then teaching in another classroom. The substitute was removed from that classroom and apprehended by police.
The substitute who brought the gun onto campus is now prohibited from working as a substitute teacher or any other role in Anne Arundel County Public Schools.
"I want to be clear that we have no evidence at this time that the backpack was in the possession of any student today. We also have no information that the handgun was ever taken out of the backpack," Carr wrote.
BALTIMORE POLICE RELEASE VIDEO OF PERSONS OF INTEREST IN MORGAN STATE UNIVERSITY SHOOTING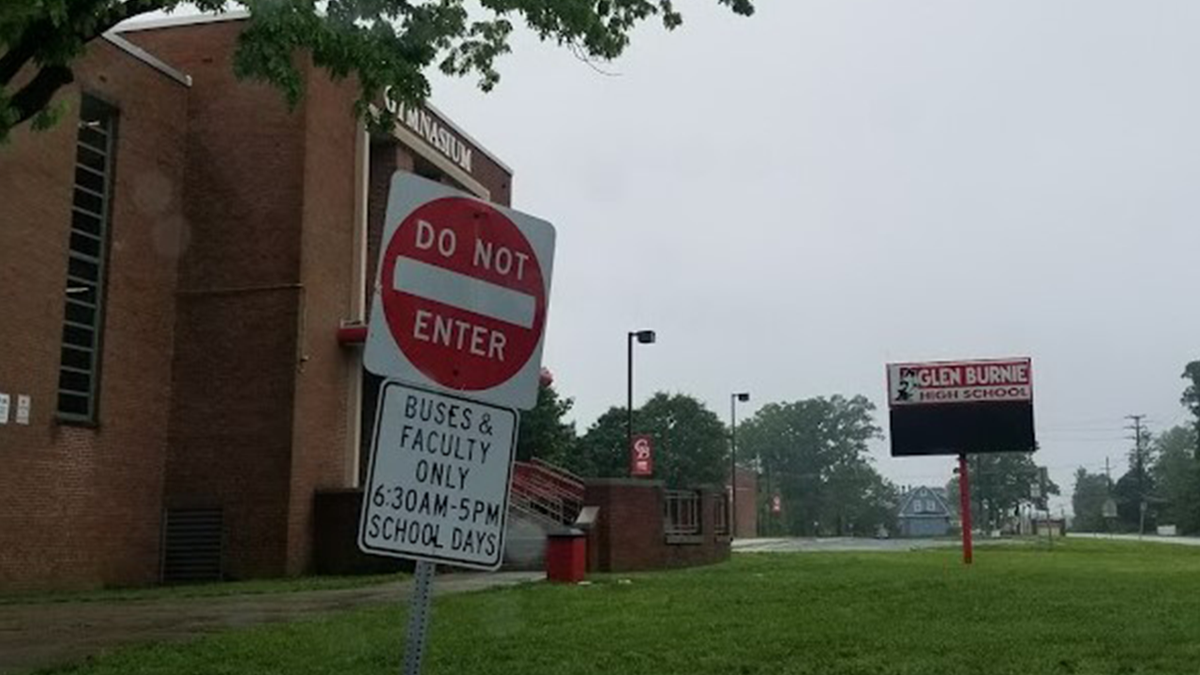 CLICK HERE TO GET THE FOX NEWS APP
Carr also commended the students for the "outstanding way in which they handled this situation." 
"They were calm and orderly, and followed directions of staff," he wrote.