Seattle Seahawks legend Marshawn Lynch recently sat down with Pro Football Hall of Famer Shannon Sharpe to dish on his relationship with his former teammate Russell Wilson and head coach Pete Carroll.
Lynch joined the Seahawks in 2010 and decided to retire after the 2015 season. He sat out of the entire 2016 season, but returned to football in 2017 and signed with the then-Oakland Raiders. After a two-year stint with the Raiders, Lynch returned to Seattle for the final game of the 2019 regular season and the playoffs.
However, Lynch's reunion with the Seahawks did not appear to mend the strained relationship the running back had with Carroll. "I don't think he understood where I was coming from," Lynch said in reference to the coach during a recent episode of Sharpe's "Club Shay Shay" podcast.
CLICK HERE FOR MORE SPORTS COVERAGE ON FOXNEWS.COM
Lynch was, however, complimentary of Carroll's ability to motivate his teams.
"My relationship with Pete was interesting," he said. "I like Pete as a coach because he gets [expletive] ready to go. That's the truth. He's the same way every day. He's a great motivator in getting [expletive] ready. But it was just that I didn't need that."
SUPER BOWL CHAMPION BOBBY WAGNER SAYS HIS CURRENT SEAHAWKS TEAM HASN'T 'REACHED ITS POTENTIAL YET'
The infamous decision to throw the ball on the 1-yard line in Super Bowl XLIX did not appear to help Lynch's fraught relationship with Carroll.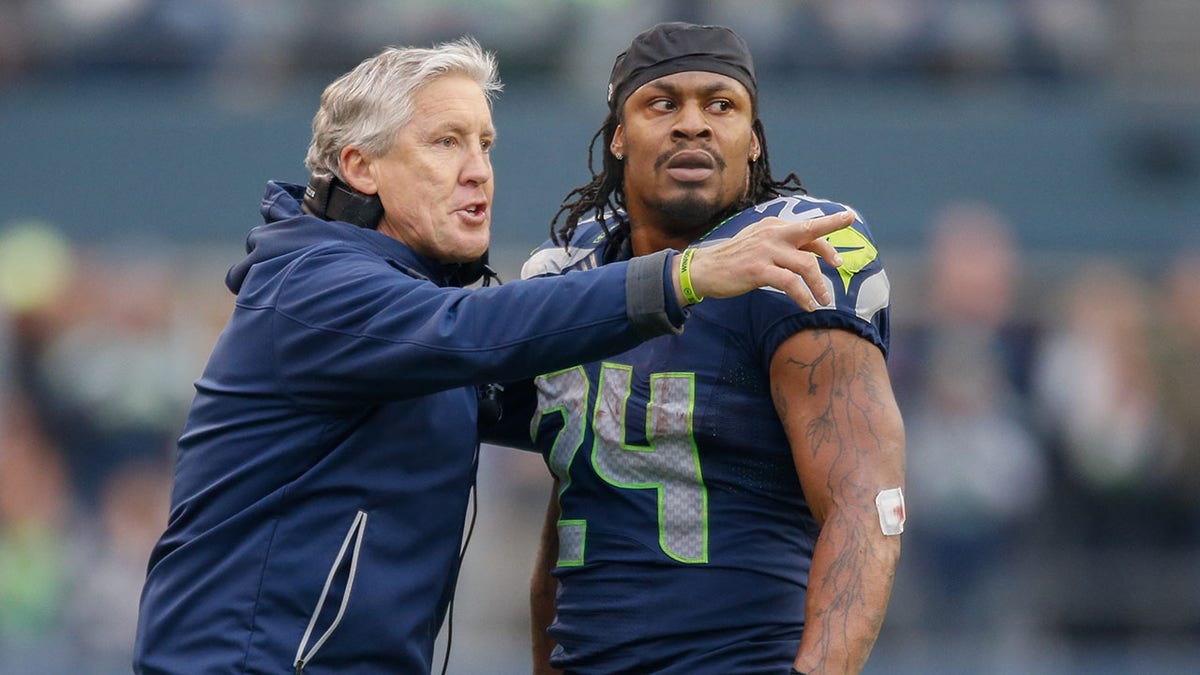 Instead of giving Lynch the opportunity to run the ball into the end zone, Carroll decided to let Wilson throw. New England Patriots defensive back Malcolm Butler intercepted the ball and ended Seattle's hopes of winning a second straight NFL championship.
Lynch said after the play he laughed at Carroll for what he described as "the dumbest call in football history."
"I usually don't take my helmet off… but you know, I take my helmet off, and I go right to Pete Carroll's face, and I'm talking 'bout I hit [him] with the biggest ahahaha," Lynch described. 
Lynch said he "most definitely" believes that decision to pass ended Seattle's run as one of the NFL's best teams. He added the franchise is "suffering from it still to this day."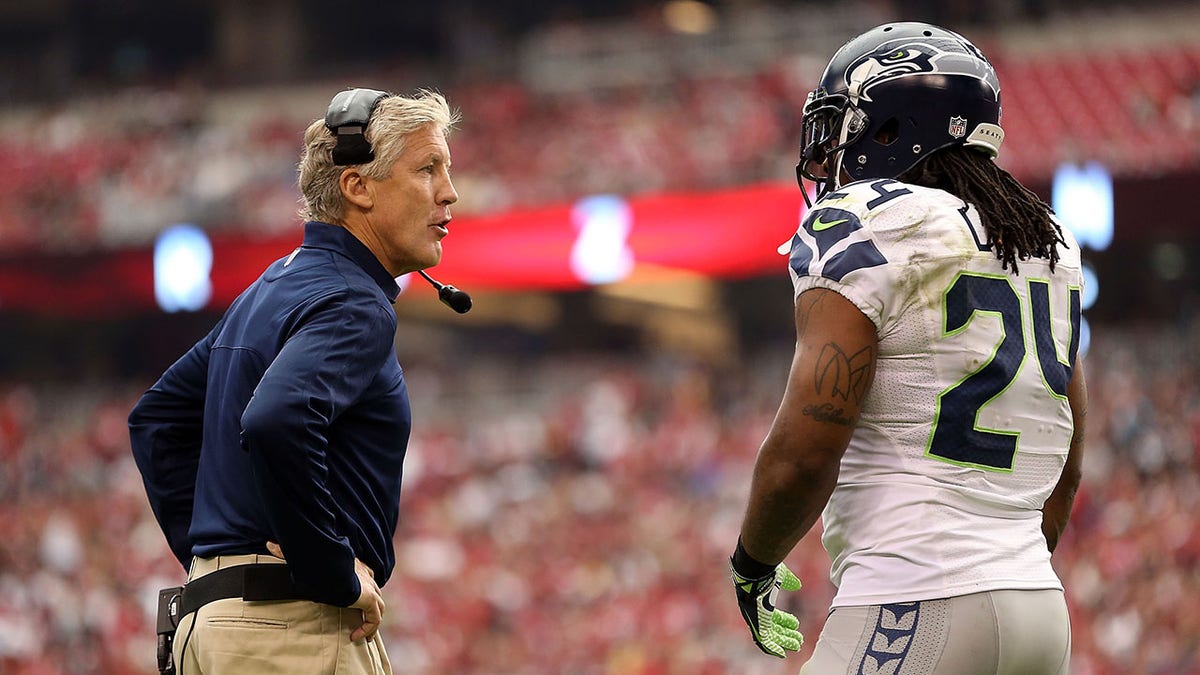 During a separate sequence of the podcast, Lynch suggested that his relationship with Wilson was strictly professional and did not extend beyond the football field.
"Russ was just a QB for me. … I don't have his number," Lynch told Sharpe.
Lynch recalled a time when he wanted to reach out to Wilson after a game, but he did not have the quarterback's phone number, so he attempted to get it from someone in the team's front office.
But Lynch said Wilson ended up calling him from a blocked phone number.
"I don't know how, all I know is I got a call from a blocked number," Lynch said. "This is the first time I tried to have a conversation with Russ."
CLICK HERE TO GET THE FOX NEWS APP
Lynch finished his NFL career with 10,413 rushing yards.