Drake revealed this week that he plans to stop making music for "a little bit" because he wants to focus on his health. 
"I probably won't make music for a bit. I'm going to be honest," the "God's Plan" rapper said Friday on his SiruisXM radio show "Table for One." 
His announcement came the same day he released his new album "For All The Dogs." 
"I need to focus on my health first and foremost," the 36-year-old explained. "And I'll talk about that soon enough. Nothing crazy. But just like, you know, I want people to be healthy in life. I've been having the craziest problems for years with my stomach. I'll just say what it is. Now I'll say it. So I need to focus on my health and I need to get right." 
HALLE BERRY CONDEMNS DRAKE FOR USING HER IMAGE TO PROMOTE HIS NEW SONG: 'PEOPLE YOU ADMIRE DISAPPOINT YOU' 
He added that he has "a lot of other things" aside from music that he wants to focus on.
"So I'm going to lock the door in the studio for a little bit. I don't even now what a little bit is. Maybe a year or something, maybe a little longer. 
CLICK HERE TO SIGN UP FOR THE ENTERTAINMENT NEWSLETTER
In describing his new album, he said he would keep it short and sweet."
"Please don't ask me what I feel if you can't handle the real. That's it. That's it. I apologize in advance. That's probably the alternate album title too," he joked. 
He also took a dig at his exes saying, "You know the value of every purse, but you definitely don't know the value of hard work. God bless you all though, and I hope these songs are songs that you can enjoy, and you can tell people that they're about somebody else!" he laughed. 
LIKE WHAT YOU'RE READING? CLICK HERE FOR MORE ENTERTAINMENT NEWS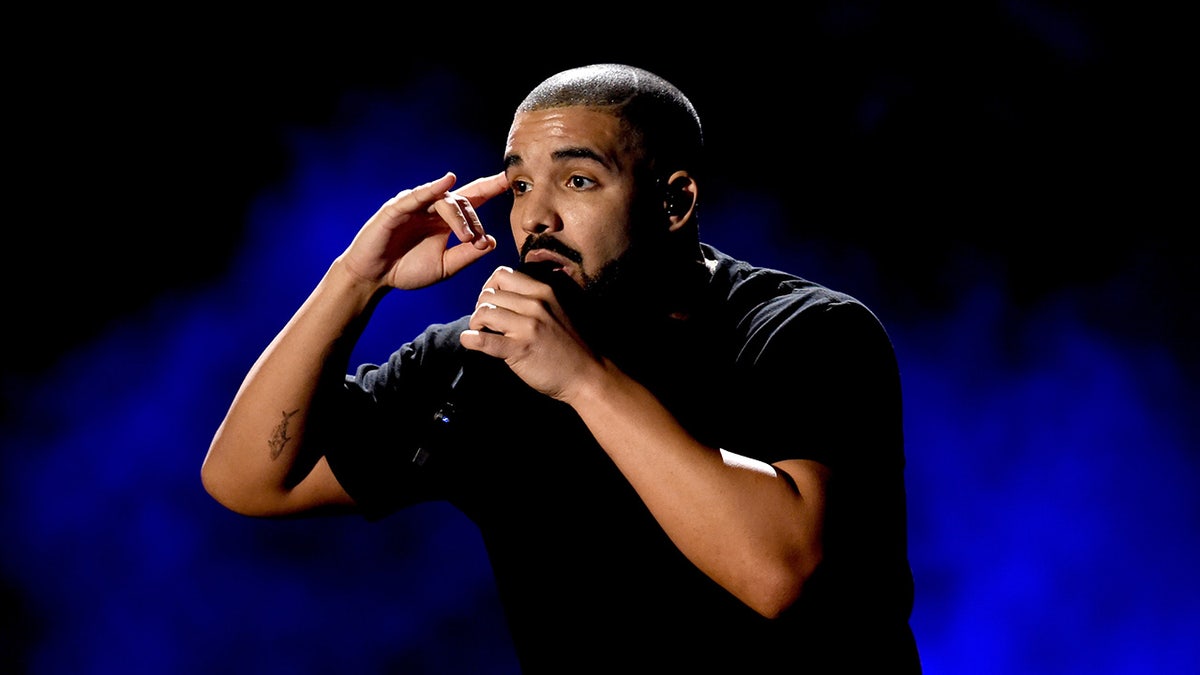 Drake has been rapping since he was a teen and released a self-titled mixtape "Room for Improvement" in 2006. His first studio alum "Thank Me Later" was released in 2010 and debuted at number one. 
He has also been on the road with his "It's All a Blur" tour that began in July, and is set to finish Monday in Chicago. 
CLICK HERE TO GET THE FOX NEWS APP
Along with his album, he also released his first book of poetry last summer: "Title Ruin Everything: A Stream of Consciousness by Aubrey Graham," which is Drake's real name.