Three visitors at the Disneyland theme park in Southern California were injured Monday when high winds caused a light pole to fall over. 
The light pole fell over on Main Street U.S.A. just before 8:30 a.m. and injured a few guests, Disneyland officials told Fox News Digital. The pole fell into a flower bed near the Disneyland flag pole used for stage lighting, parades and shows along the Main Street area, the Orange County Register reported. 
DISNEY WORLD DESCENDS INTO CHAOS AS 2 FAMILIES BRAWL IN HUGE MAGIC KINGDOM FIGHT
An elderly woman was struck on the head and taken away on a stretcher, reported Disneyland News Today, which chronicles the happenings at the popular theme park. Another guest was seen with a head bandage, according to the website. 
A spokesperson for Anaheim Fire and Rescue told Fox News Digital that one patient had serious injuries and two others were treated at the scene and released. 
The lamppost was removed around 10 a.m. as vehicles were used to block off the area. The park reportedly remained open. 
Fox News Digital has reached out to the theme park and Anaheim fire authorities.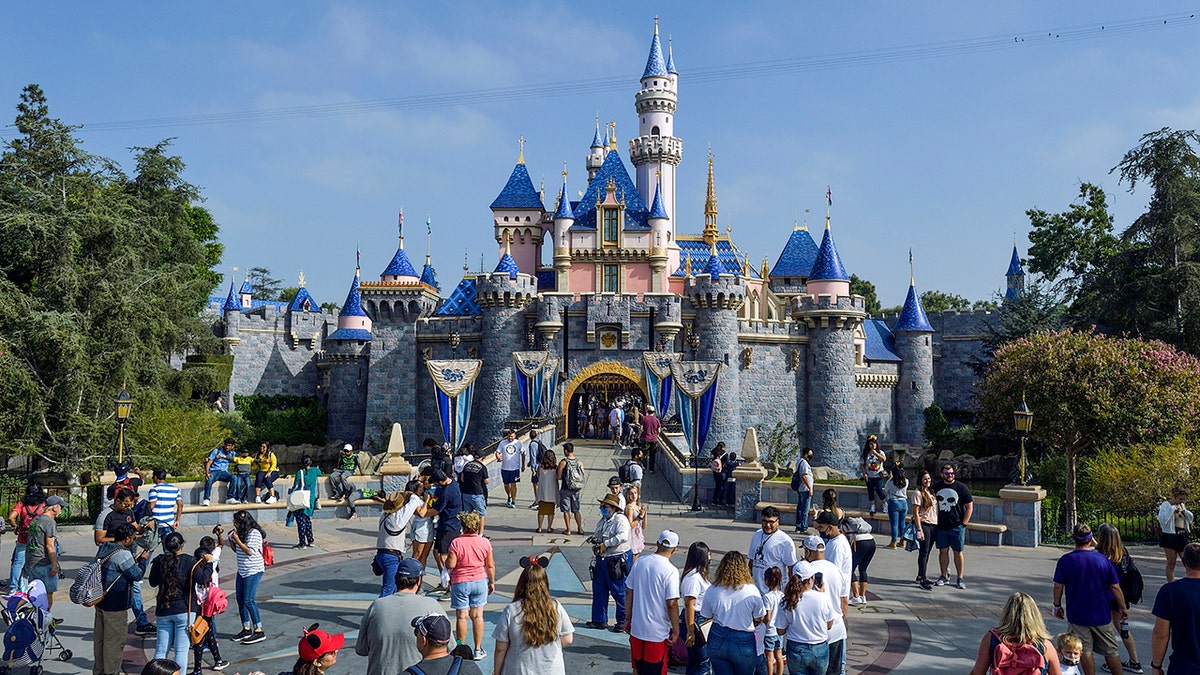 Strong winds were expected in Southern California on Monday. 
"Damaging winds could blow down large objects such as trees and power lines. Power outages are possible," the National Weather Service advised. "Travel could be difficult, especially for drivers of high-profile vehicles."