Florida Gov. Ron DeSantis lashed out at President Biden on Saturday amid a chaotic scene in the Middle East, accusing the U.S. commander in chief of "sleeping on the job" as Israel attempts to defend itself from Iranian-backed Hamas terrorists.
DeSantis' comments, offered to reporters during one of his presidential campaign stops in Iowa, came after Hamas terrorists launched thousands of rockets into Israel early on Saturday morning.
"I saw the president's comments with respect to the attacks on Israel. He said that he was up at 7:30 in the morning, but, you know, this was happening late, late last night into the early morning. The president needs to be there answering the call when our top ally in the Middle East is under the gun," DeSantis said.
"You can't be sleeping on the job. You've got to get there, you've got to do it, and you've got to engage," he added. "I think that we need to see leadership here. We need a very clear voice, we need strong support for the state of Israel."
GOP PRESIDENTIAL CANDIDATES DECLARE SUPPORT FOR ISRAEL AFTER HAMAS ASSAULT: 'JOE BIDEN FUNDED THESE ATTACKS'
In a press briefing Saturday afternoon, Biden condemned the attacks and vowed that "the United States stands with Israel, we will to ever fail to have fought back." 
"I got up this morning, started this at 7:30, 8:00 [a.m.], my calls," Biden added. 
The surprise attacks began around 6:30 a.m. in Israel's time zone, Reuters reported — which would be 11:30 p.m. Eastern time. It's unclear whether Biden was working before his calls. The White House did not immediately return Fox News Digital's request for comment.
DeSantis also blasted the Biden administrations policy as it relates to Iran, saying it "has been to play nice with Iran."
He also highlighted a recent move by the Biden administration to release $6 billion in frozen Iranian funds as part of a prisoner swap deal, saying that those exact funds were most likely not used but that the money is "fungible."
"Of course they're funding Hamas and Hezbollah in big ways," he added.
Iran is a known backer of Hamas and praised the Saturday attacks on Israel. The State Department has previously said that Iran provides some $100 million a year to Palestinian armed groups, including Hamas and Islamic Jihad.
DeSantis described the Iran-backed attack on Israel as probably the "worst attack Israel's faced since the Yom Kippur War in 1973."
'SQUAD' DEMOCRAT CALLS FOR END OF ISRAEL'S 'GAZA BLOCKADE' AS HE CONDEMNS HAMAS TERROR ATTACKS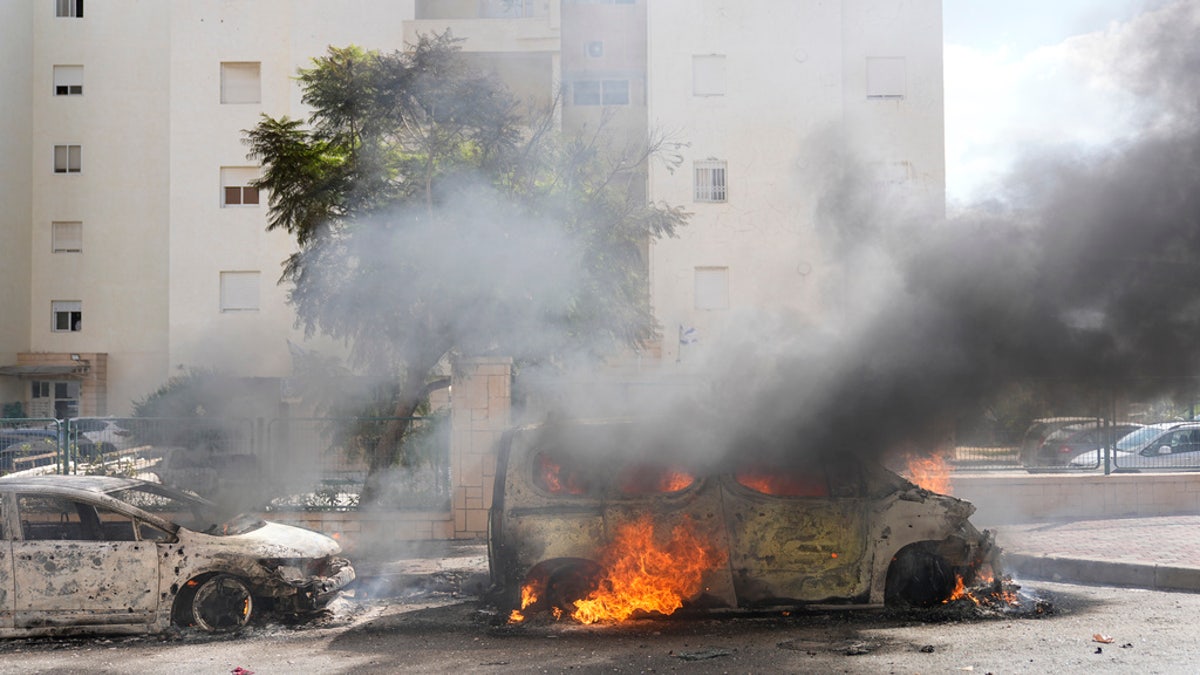 "We're standing with them," he said. "It's important that in America that we all acknowledge and support their right to defend themselves… These are terrorist attacks."
Fox News Digital reached out to the White House for a response to DeSantis' remarks, but did not receive an immediate response.
Iranian-backed Hamas terrorists invaded areas of southern Israel as rocket barrages launched from the Gaza Strip struck the area on Saturday, killing at least 200 Israelis and wounding at least 985 others, according to The Associated Press.
A senior Hamas military commander, Mohammad Deif, announced the start of the operation in which he called on Palestinians everywhere to attack the Israelis, saying in a broadcast on Hamas media that the group launched thousands of rockets and calling the attack "the day of the greatest battle to end the last occupation on earth."
Reports on the number of rockets have ranged from 2,100 to 5,000 – the former reported by the IDF and the latter claimed by Deif in his initial announcement.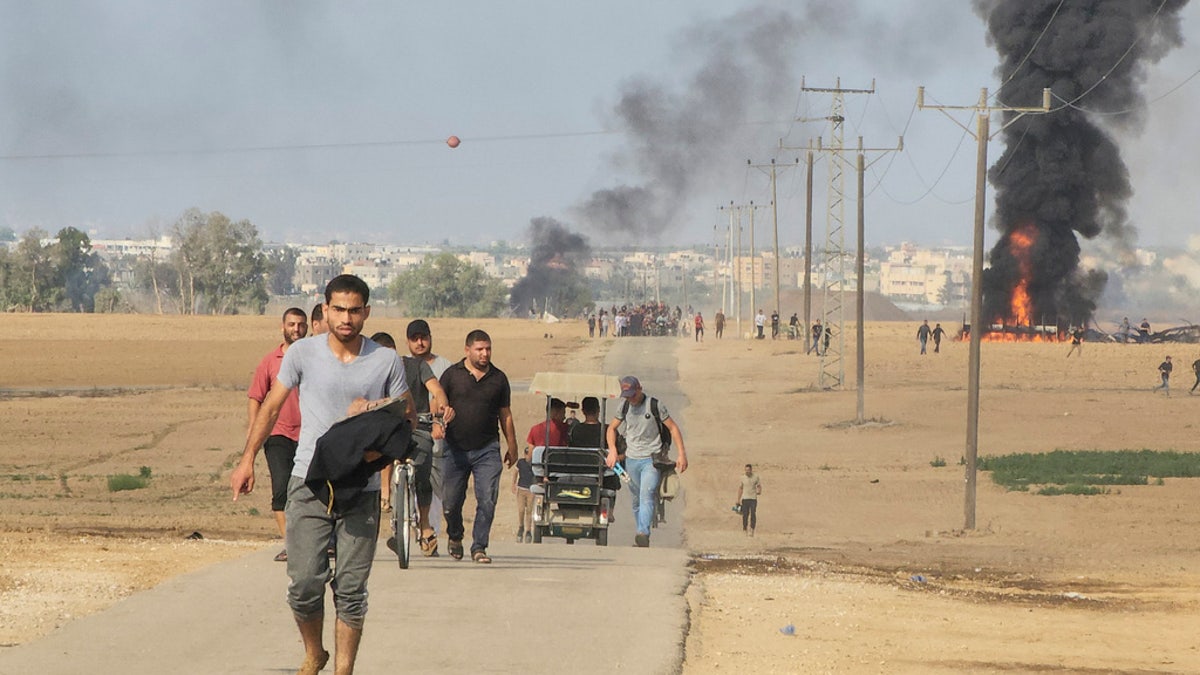 CLICK HERE TO GET THE FOX NEWS APP
The IDF claimed to have blocked many of the rockets with the country's robust missile defense system Iron Dome. A retaliatory strike on Hamas targets has resulted in at least 198 Palestinians killed, according to Gaza health officials. 
In a video message early Saturday morning, Israel Prime Minister Benjamin Netanyahu said, "Citizens of Israel, we are at war — not in an operation, not in rounds — at war." Netanyahu's office said he would meet top security officials in the coming hours to address the operation.
Fox News' Peter Aitken and Chris Pandolfo contributed to this report.