Staying friendly with an ex is possible, and these stars can prove it.
During a recent interview with People magazine, Arnold Schwarzenegger reflected on his relationship with ex-wife Maria Shriver, taking ownership of his wrongdoings in the marriage, and gave an update on where they stand now. 
Here is a look at other Hollywood stars who have remained amicable with their ex following a split. 
ARNOLD SCHWARZENEGGER EXPANDS ON HIS CURRENT RELATIONSHIP STATUS WITH EX-WIFE MARIA SHRIVER
Arnold Schwarzenegger and Maria Shriver
While promoting his new book, "Be Useful: Seven Tools for Life," Schwarzenegger spoke with People magazine about his marriage to marriage to Shriver, and how they have managed to remain friendly with each other.
The former couple was married for 25 years and had four children together before Shriver filed for divorce in 2011. She made the decision to file after Schwarzenegger came clean about having a child with their housekeeper during the marriage. The actor explained he initially was unsure if Joseph Baena was his child, but it became clear once he grew older, making it harder to deny when Shriver confronted him with it.
"We always made it very clear that the kids should not suffer because of that," he told the outlet. "And she has her things, her relationship, I have mine, but we always communicate about the kids, about the holidays, about birthday parties and Mother's Day parties and Christmas."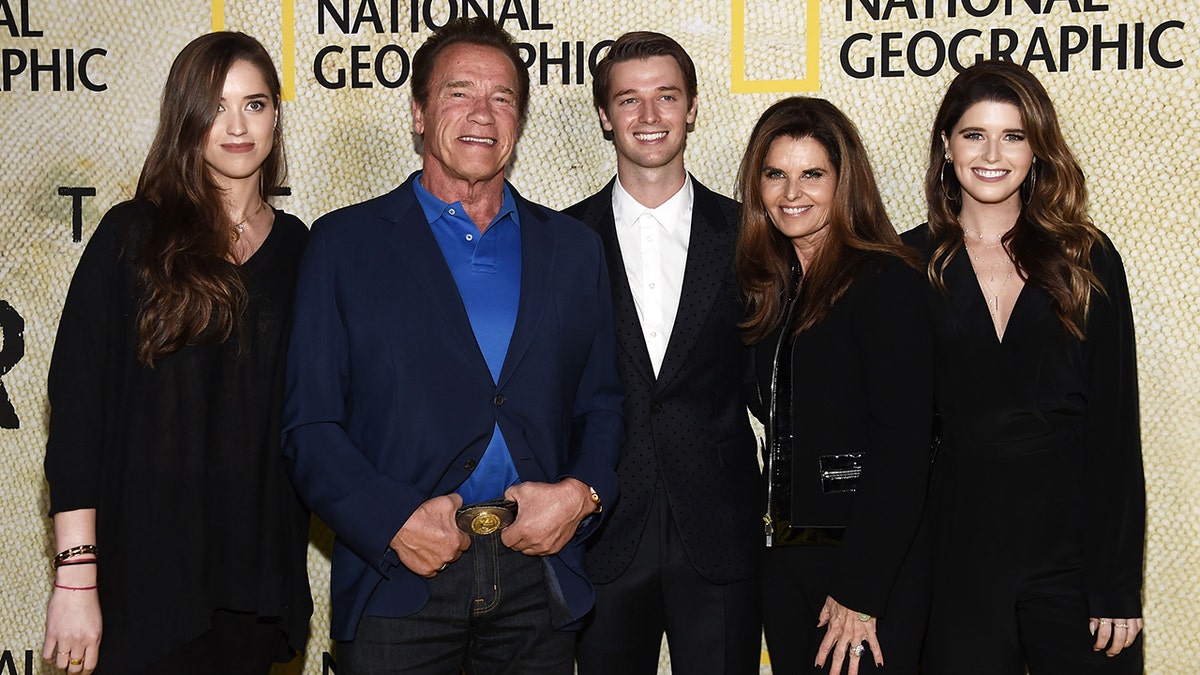 "My chapter with Maria will continue on forever. Even though it's a different relationship, there's no reason for me to feel anything other than love for her," he continued.
Looking back, Schwarzenegger can acknowledge the pain he caused his family "because of [his]  f— up." He admits, "everyone had to suffer" because of his mistake, saying "Maria had to suffer. The kids had to suffer. Joseph. His mother. Everyone."
Demi Moore and Bruce Willis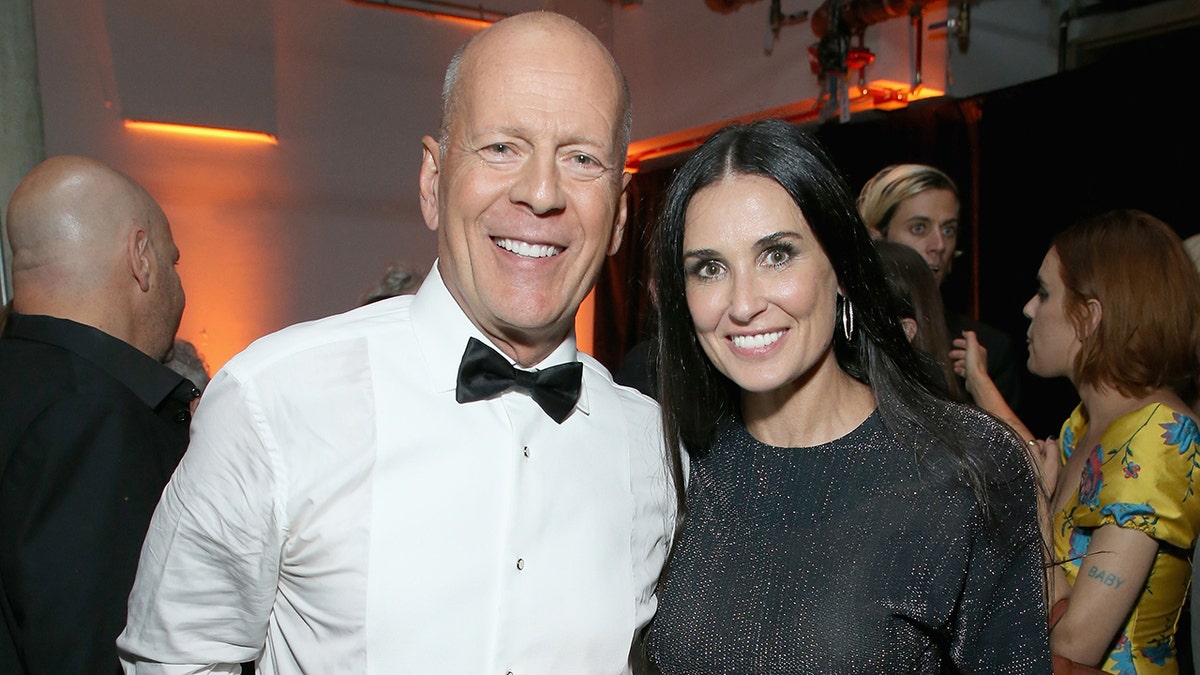 Demi Moore and Bruce Willis have remained close since their divorce in 2000, often coming together to support their three daughters, and posting snaps of them hanging out on their social media accounts. The two were married for 13 years.
Moore and Willis were often spotted sitting together cheering for their daughter Rumer Willis as she competed on "Dancing With the Stars" in 2015, have been on many vacations together, and they even quarantined together with their three daughters when the pandemic first hit. Moore also has a great relationship with Bruce's new wife, Emma Heming.
DEMI MOORE PRAISES EX-HUSBAND BRUCE WILLIS' WIFE EMMA HEMING IN GLOWING INSTAGRAM POST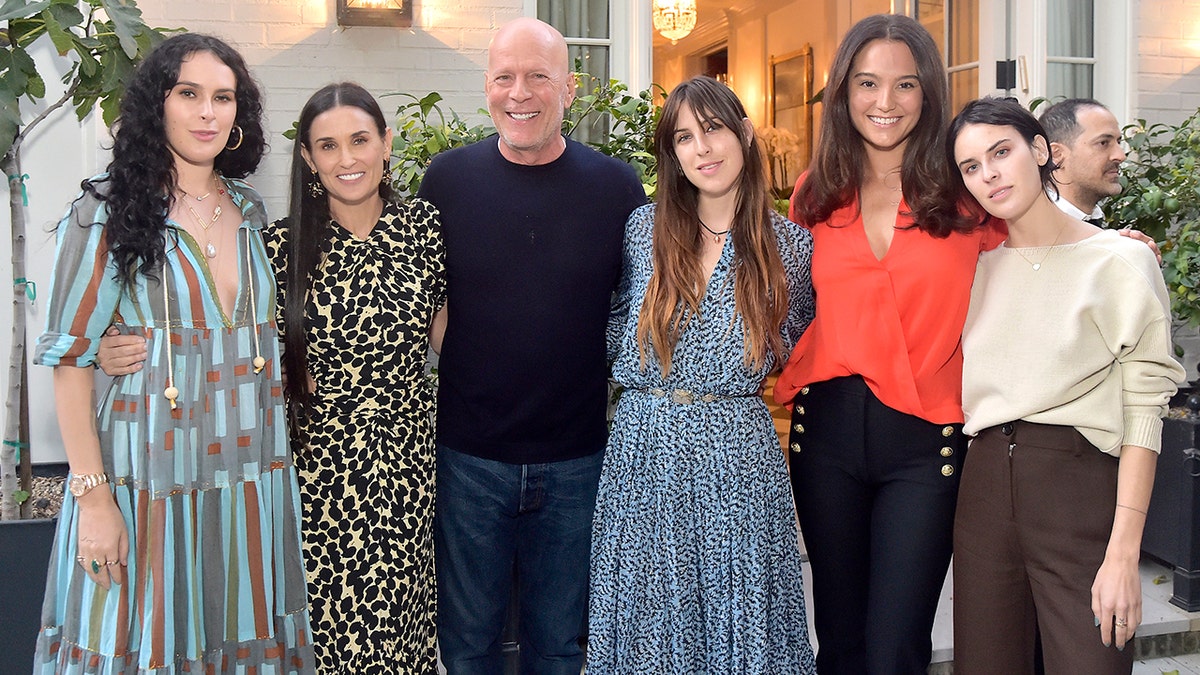 Moore has stood by Willis' side as he battles frontotemporal dementia or FTD, which the family announced earlier this year. The blended family also spends holidays and birthdays together, and often share how much they love each other.
"Happy birthday, BW! So glad we could celebrate you today. Love you and love our family. Thank you to everyone for the love and warm wishes — we all feel them," Moore captioned a video of her and the family celebrating Willis' birthday this year. 
Gwyneth Paltrow and Chris Martin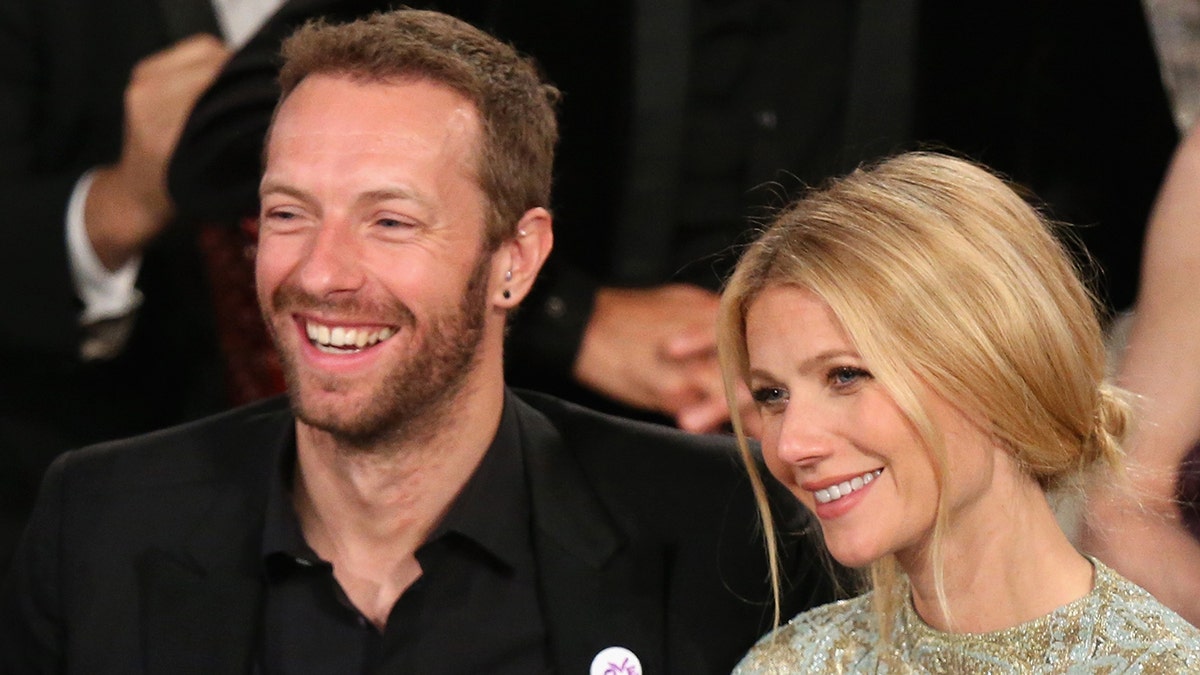 Gwyneth Paltrow was married to Coldplay frontman Chris Martin for over 10 years from 2003 to 2014, before finalizing their divorce in 2016. 
The couple, who share two children together, have both moved on, and have shown they can put their kids first. Paltrow recently went on vacation with Martin and his girlfriend Dakota Johnson, and Martin and Johnson joined Paltrow and her husband Brad Falchuk on their honeymoon in 2019. 
Paltrow opened up about their decision to remain friendly after their separation in an essay she wrote for British Vogue in September 2022, saying a therapist suggested they try "conscious uncoupling." She explained they tried it for a year before introducing the term to the public. "We had great days and terrible days. Days when we couldn't stand each other, but forced ourselves to remember what we were aiming for," the Goop founder wrote.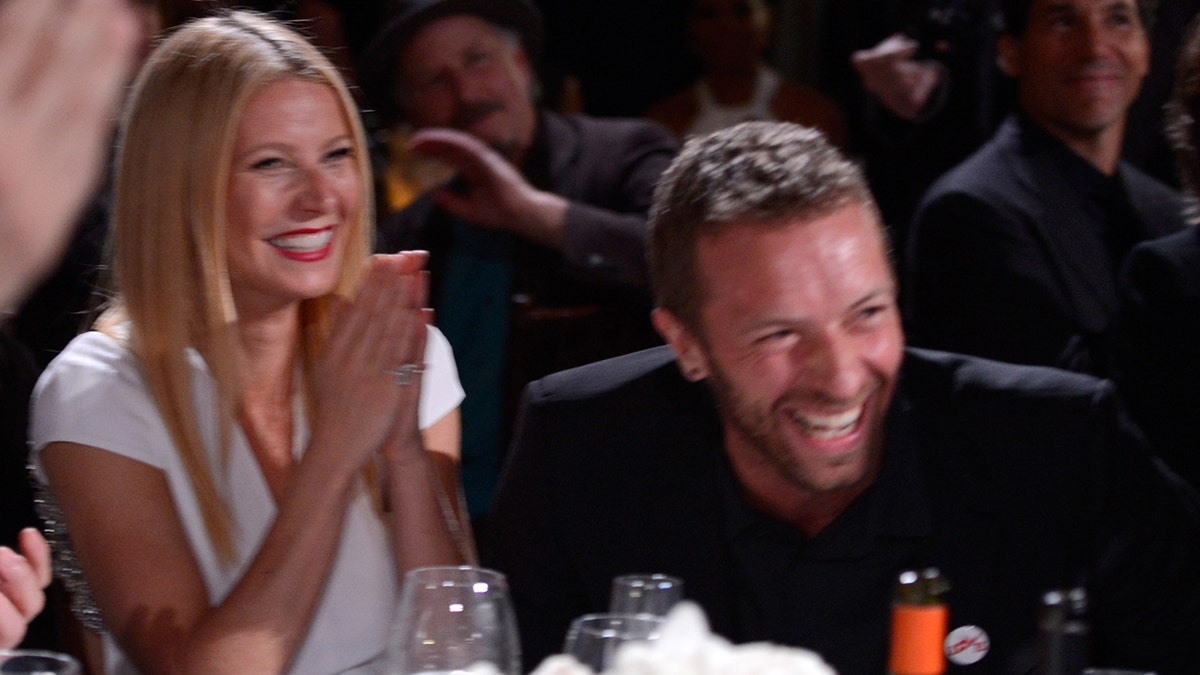 GWYNETH PALTROW REFLECTS ON CHRIS MARTIN SPLIT: 'I NEVER WANTED TO GET DIVORCED'
"It's OK to stay in love with the parts of your ex that you were always in love with. In fact, that's what makes conscious uncoupling work. Love all of those wonderful parts of them. They still exist," she continued. "I know my ex-husband was meant to be the father of my children, and I know my current husband is meant to be the person I grow very old with. Conscious uncoupling lets us recognize those two different loves can coexist and nourish each other."
Gwyneth Paltrow and Brad Pitt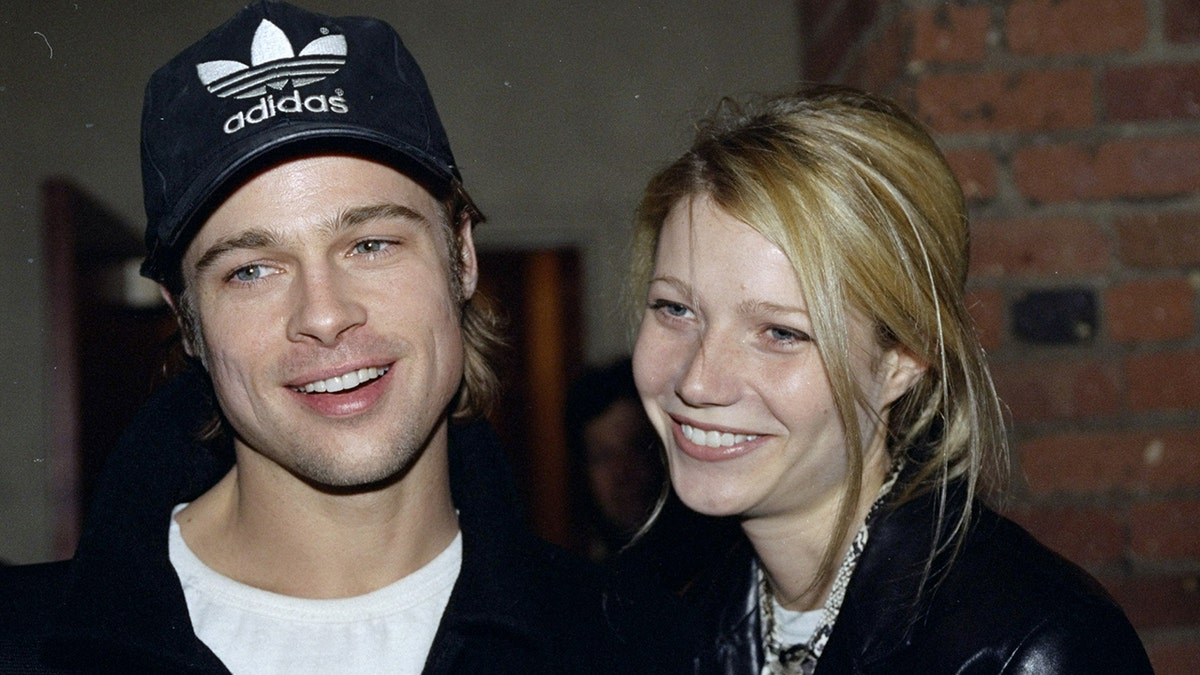 Years before consciously uncoupling with Martin, Paltrow was engaged to Brad Pitt. The couple was together from 1994 until 1997, breaking up after a short engagement. 
"When we first broke up, we weren't friends for a while and then we sort of found our way back, probably about 18 or 19 years ago, something like that, and then just kind of stayed in touch over the years," Paltrow told Entertainment Tonight Canada in October 2022. "I adore him. He's an amazing person, and he's a great entrepreneur, and such a creative, and such a good person. I really love him. I'm a big fan."
LIKE WHAT YOU'RE READING? CLICK HERE FOR MORE ENTERTAINMENT NEWS
The two came together in June 2022 when Paltrow interviewed Pitt for Goop about his clothing line. During the interview, the former couple spoke about how much of an impact Paltrow's late father had on Pitt, leading them to reminisce about their relationship.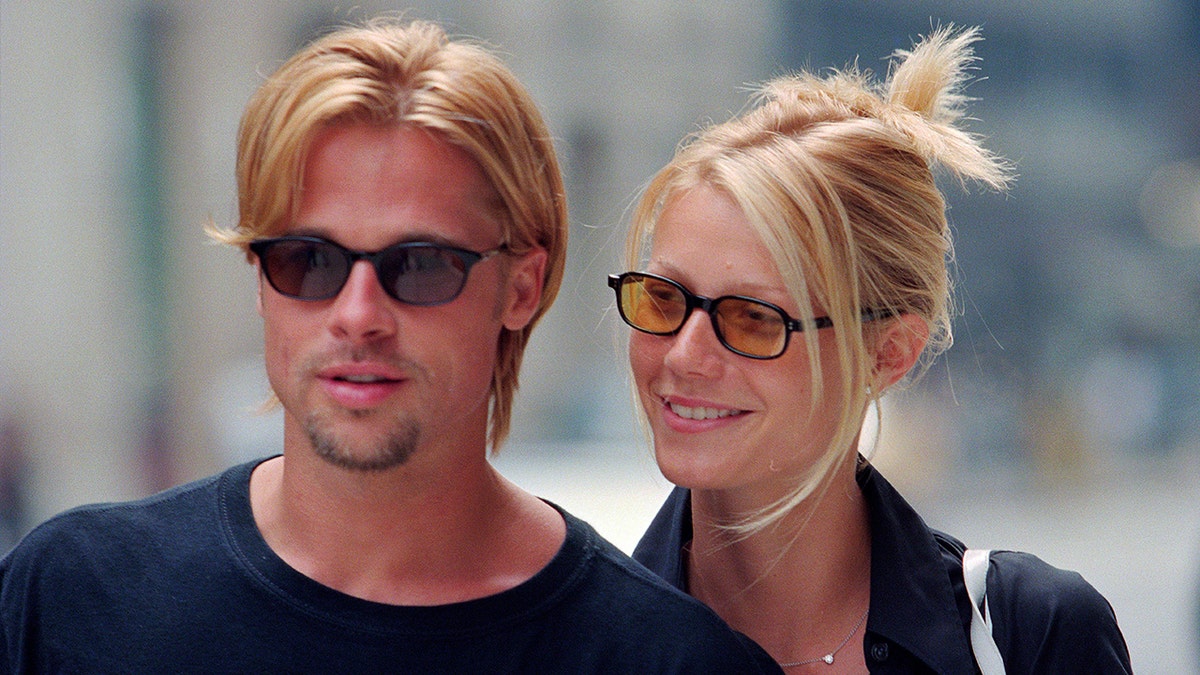 Pitt then told Paltrow "it's lovely to have you as a friend now," and the two of them then exchanged "I love yous."
During a recent interview with the New York Times, Paltrow mentioned Pitt's skincare line, Le Domaine, as one of her competitors and shared that he had sent her some of his products. When asked what she thought of the products she tried, Paltrow said, "It's good. Yeah, it's really beautiful."
Elizabeth Hurley and Hugh Grant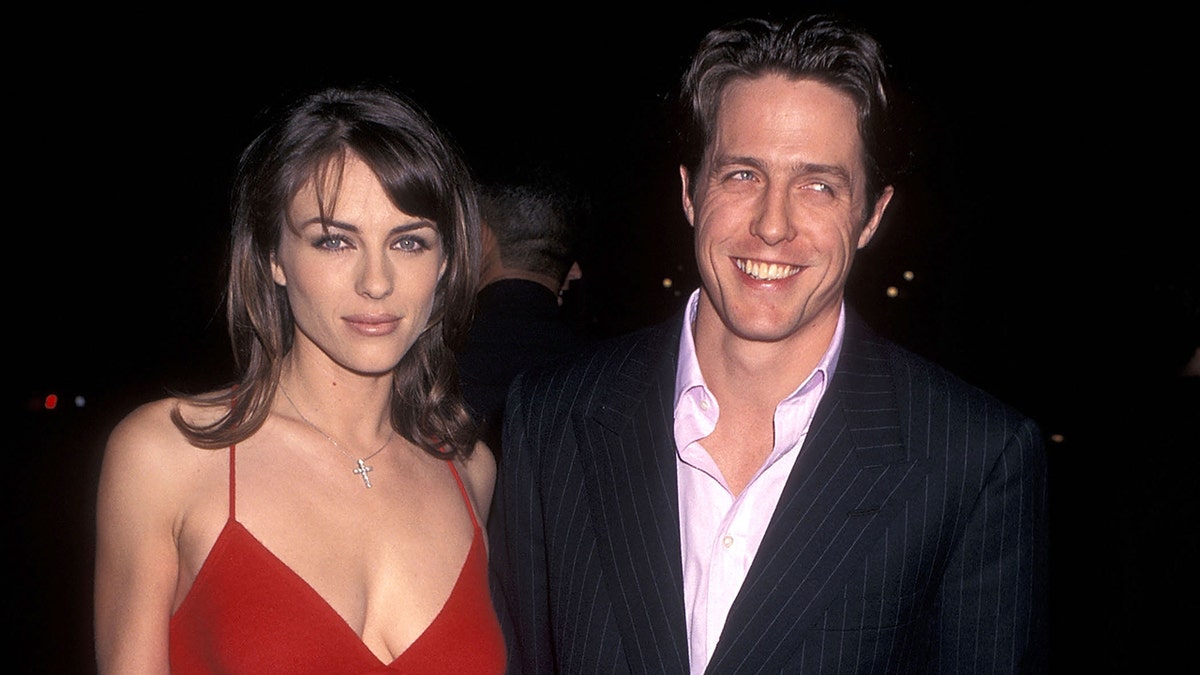 Elizabeth Hurley and Hugh Grant have been broken up for 23 years, but there is no bad blood between the famous exes. During a June 2021 appearance on the "People in the 90s" podcast, Hurley revealed she is "still extremely good friends with Hugh."
CLICK HERE TO SIGN UP FOR THE ENTERTAINMENT NEWSLETTER
"We haven't been romantically involved for 20 years, I think, even though we have such a strong friendship. But we're always very aware that there are other people in our lives," she said. "There's partners, there's children. You can't just, sort of, live in a lovely, rosy, mist of the past. You have to move with the times and be very respectful of the present, which we are."
In a previous conversation with People in October 2020, she said "even though he's very happily married with five children," and she is happy with where she is in her life, there are "certain bits we cross over with very well." One of these areas is acting, with Hurley admitting Grant is "still [her] go-to person" when it comes to work advice.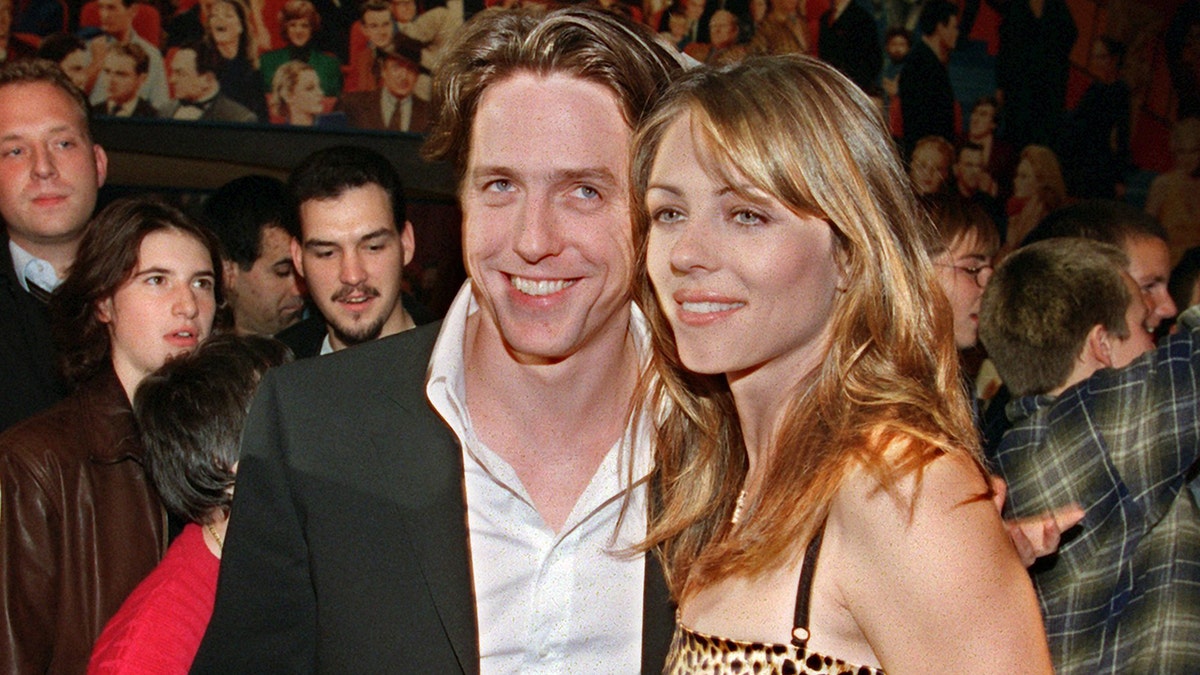 The two were together for 13 years, dating from 1987 to 2000. They successfully navigated through a cheating scandal after Grant was arrested with an alleged sex worker in 1995. Speaking about the incident to People in 2018, Grant called himself "an idiot," later adding he and Hurley are "like brother and sister."
CLICK HERE TO GET THE FOX NEWS APP
"I think it's partly because we went from zero to somewhere together, and we went through terrible years at the beginning when neither of us had any work, living in a tiny flat. It was quite bonding," Grant said.