Atlanta Braves fans turned back the clock to 2012 during Game 1 of an NLDS Saturday night.
After a controversial, although probably correct, catcher's interference call with the bases loaded that brought in a run, fans tossed bottles onto the outfield grass.
J.T. Realmuto was up for the Philadelphia Phillies when he fouled a pitch off. 
The home plate umpire ruled catcher's interference, moving up all the baserunners and bringing the Phils' third run across the plate.
CLICK HERE FOR MORE SPORTS COVERAGE ON FOXNEWS.COM
The Braves challenged the call, but the replay was inconclusive, so the call stood.
Audio replay definitely showed two sounds, and catcher Sean Murphy reacted as if he knew his mitt made contact with the bat.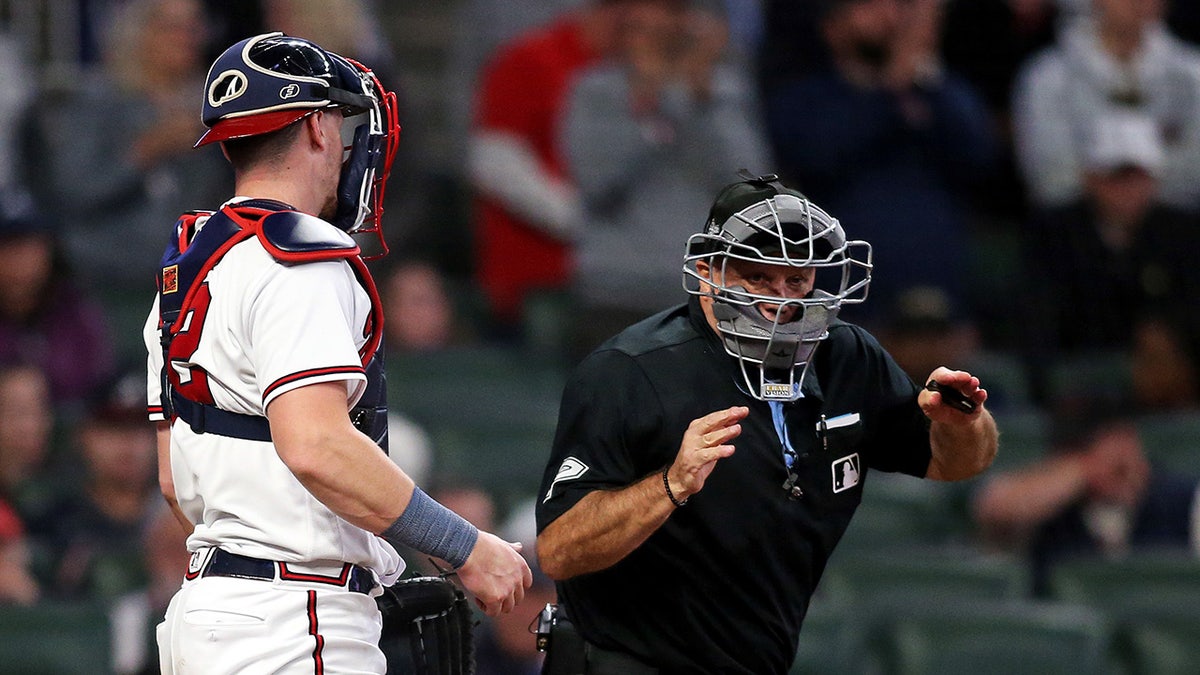 After the umpires reviewed the call, several bottles were thrown onto the field, and play was halted for several minutes.
TREVOR BAUER'S 27-MINUTE PHONE CALL WITH ACCUSER FOLLOWING SEXUAL ENCOUNTER REVEALED
Braves fans did the same thing during a 2012 NL Wild Card Game after a controversial infield fly call. Saturday night's incident wasn't nearly as harsh as the one 11 years ago, but even the broadcasters were reminded of the incident.
Even as the Braves got out of the inning on the next batter, boos rang throughout Truist Park.
The Braves won 104 games this season, the most in the big leagues, and led the majors in just about every offensive category — batting average (.276), on-base percentage (.344), slugging percentage (.501, an MLB record), home runs (another MLB record at 307) and runs (947).
They're led by likely NL MVP Ronald Acuna Jr., who founded the 40-70 club, and MLB home run leader Matt Olson, who hit 54 dingers this season. Atlanta is rightfully the favorite to not only win this series, but the World Series.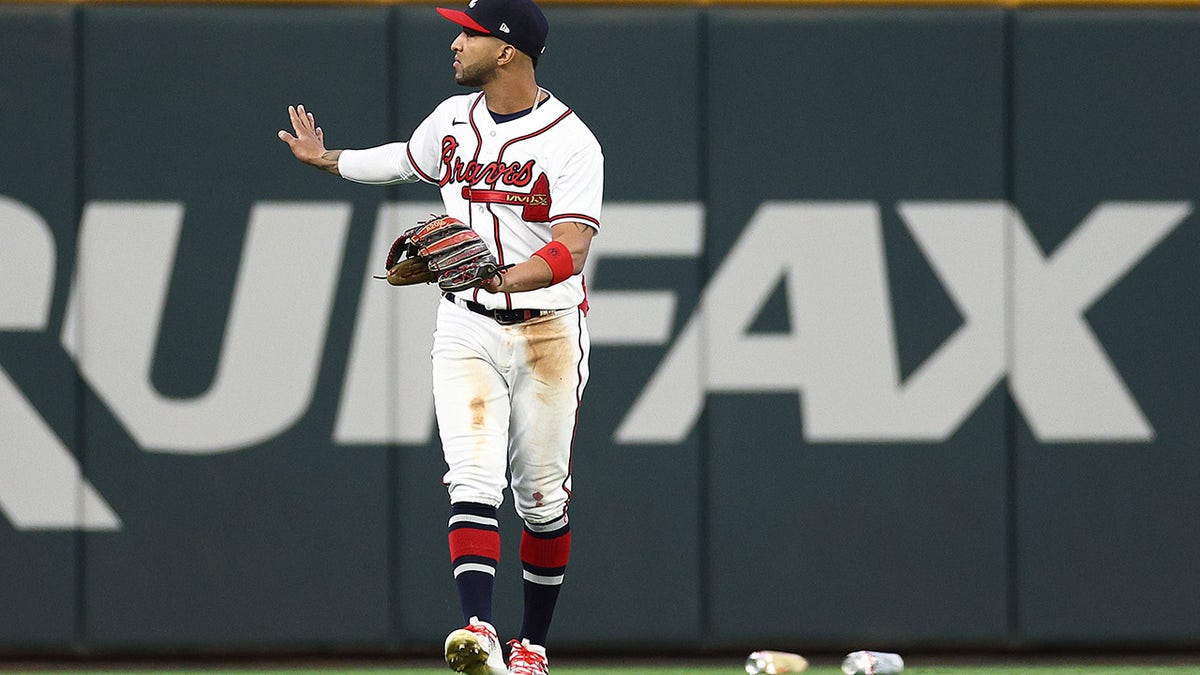 CLICK HERE TO GET THE FOX NEWS APP
But the Phillies beat them in last year's NLDS en route to their pennant. After the catcher's interference, the Phillies led 3-0. And that's the score they won by to take a 1-0 series lead.