After Stefon Diggs scored a touchdown on Sunday, he did his best Stone Cold Steve Austin celebration.
The Buffalo Bills wide receiver went to the crowd, took two beers, and clanged them together, just like the WWE legend used to do in the ring.
Diggs clanged the beers several times before throwing them back toward the crowd.
CLICK HERE FOR MORE SPORTS COVERAGE ON FOXNEWS.COM
The NFL apparently said that was unsportsmanlike conduct, though, and fined him for it.
Ironically, Diggs wasn't even flagged for the celebration. However, reports say he had to pay a $13,659 penalty for it.
The touchdown was the first of three for Diggs in the Bills' slaughter of the Miami Dolphins, this one being an 11-yard score with 10:02 left in the first half.
TRAVIS KELCE SAYS TAYLOR SWIFT HYPE HASN'T AFFECTED FOCUS ON FOOTBALL: 'CHECK MYSELF AND MY EGO AT THE DOOR'
In a rematch of the wild card round from last season's playoffs, the Dolphins were fresh off a 70-point performance against the Denver Broncos, but they took a backseat to Buffalo's high-powered offense.
The Bills scored on four of their five drives in the first half, three of them resulting in touchdowns. Diggs led the team with six receptions and 120 yards.
Josh Allen finished with 320 passing yards, four touchdown passes and one on the ground, throwing his other touchdown to Gabe Davis to open the scoring. Buffalo gave Miami their first loss of the season.
Diggs also received a $10,609 fine in Week 1 of last season for taunting, per Spotrac.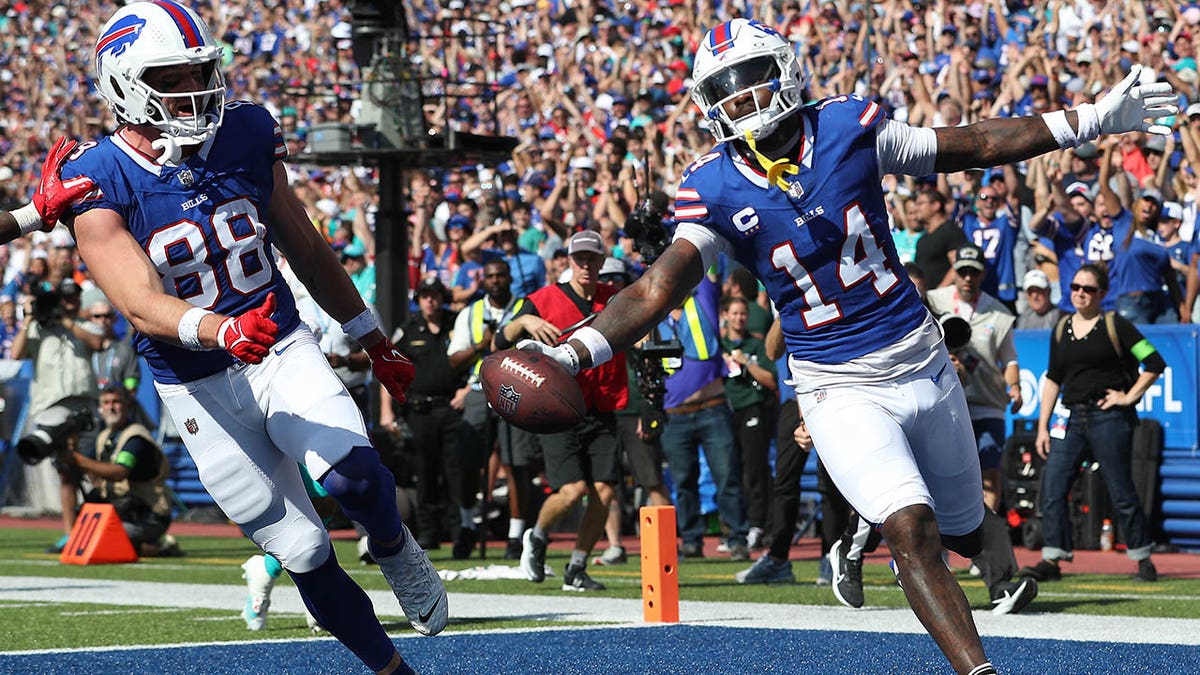 CLICK HERE TO GET THE FOX NEWS APP
The Bills are in London, set to face the Jacksonville Jaguars at 9:30 a.m. ET, hoping to improve on their 3-1 record.